Poster Presentation Event at the 9th International Disability Law Summer School
Jun
27
2017
Posted: 11:33 IST
The Irish Disability Studies Association (IDSA) and the Centre for Disability Law and Policy were delighted to host a poster presentation at the 9th International Disability Law Summer School on June 20th. The poster presentation was open to researchers from any discipline related to disability and disability advocates to discuss their work with colleagues and Summer School participants in an informal setting. We received posters from 36 individuals and organisations and the event was attended by over 110 delegates.

The poster presentation was adjudicated by Professor Amita Dhanda, Professor of Law and Head of the Centre for Disability Studies at the National Academy of Legal Studies and Research, University of Law, Hyderbad, India, and prizes were awarded for the best student poster and the best advocates poster.
The winner of the best student poster presentation award was Emily Loughlin, PhD Candidate at NUI Galway for her poster on Exploring Community Living from a Lifecourse Perspective - Toward Lifecourse Policy Options. The winners of the best advocate poster presentation award were Christina Burke and Brian Donohoe from the Inclusive Research Network (IRN) for their poster Our Homes.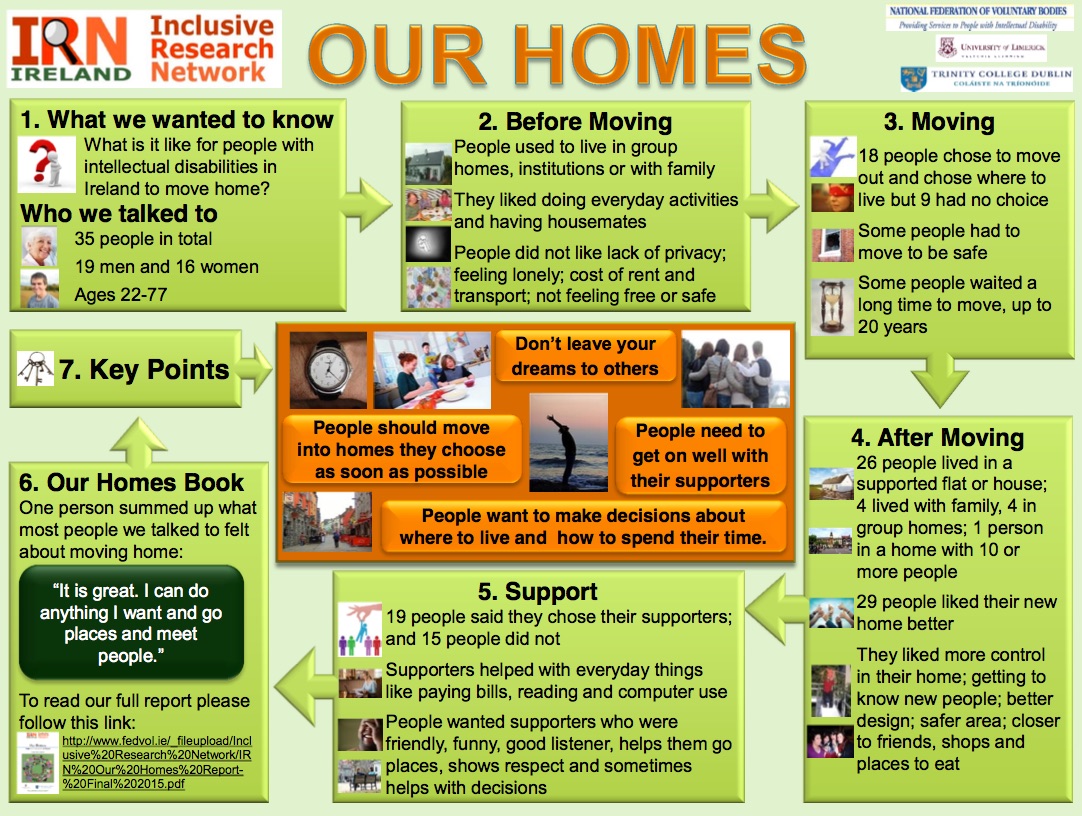 Congratulations to the winners and to everyone who took part.