Re(al) Productive Justice: Gender and Disability Perspectives
‌Welcome to the website of the Re(al) Productive Justice research project. The key goal of this project is to make visible the experiences of disabled people in Ireland seeking reproductive justice. The project took place from 2019-2023 and was funded by the Wellcome Trust.

Disabled people are often denied the right to make reproductive decisions, including decisions about fertility, contraception, pregnancy, childbirth and parenting. In many countries, there are specific laws criminalising sex with disabled people. There are also higher rates of sterilisation, and forced abortion among disabled women and girls than non-disabled women.

This project explores the legal regulation and the real life experiences of disabled people in Ireland in making reproductive decisions. As part of this project, disabled people were invited to tell their stories of making, or being denied the opportunity to make, reproductive choices for themselves.The project is organised around 4 aspects of their reproductive experiences: pregnancy and birth, parenting, abortion, and fertility and contraception.

We hope these resources will help to make real change to the experiences of disabled people as they seek reproductive justice.
Toolkit
The experiences shared in this project were used to develop toolkits and guides to support disabled people and health and social care practitioners. They are designed to encourage good practice in respecting the rights of disabled people to make reproductive decisions, and providing appropriate support so that they can make informed choices. Additionally, each toolkit contains a resource section with links to support organisations and other resources that were recommended to us by the disabled people and practitioners involved in the project. Click the links below to view or download each toolkit.
Parenting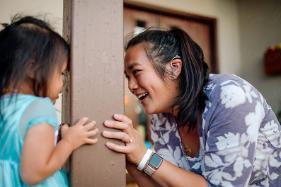 Toolkit - Parenting PDF Toolkit - Parenting Word
Pregnancy and Birth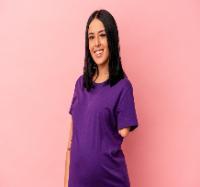 ‌
Toolkit - Pregnancy PDF Toolkit - Pregnancy Word
Abortion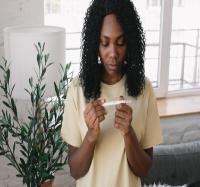 Toolkit - Abortion PDF Toolkit - Abortion Word
Fertility and Contraception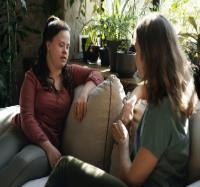 ‌
Toolkit - Fertility and Contraception PDF Toolkit - Fertility and Contraception Word
Guides
Konw Your Rights
‌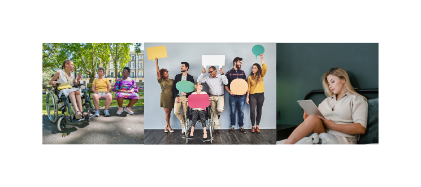 Guide Know your rights PDF Guide Know your rights - Word
Communication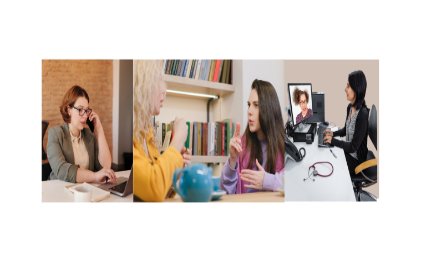 Archive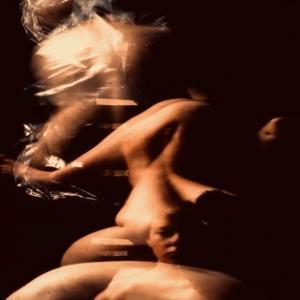 The book based on the project findings will be published later this year. Details to follow.
Flynn, E, Dagg, J, Sperrin, A, Ni Fhlatharta, M, Burns, EQ (2023) Re(al) Productive Justice: Disability and Gender Perspectives, Cambridge University Press.
Working Papers and Reports
The project team produced a series of working papers to inform the discussion forums of the Re(al) Productive Justice Project on the topics of Pregnancy and Birth, Parenting, Fertility and Contraception, and Abortion. They provide an overview of the Irish legal and policy landscape in which persons with disabilities live their reproductive lives, as well as the conditions within which medical, social and legal practitioners deliver their services. The working papers highlight previous research on the reproductive experiences of disabled people as well as case-law surrounding decision-making relating to disability and various aspects of reproductive justice. This indicative work suggests that while significant legislative and policy progress has been made to shift maternity care and related services from a traditionally patriarchal and disempowering system towards a more person-centred approach, much work remains in terms of providing the specific supports required for disabled people at all stages of their reproductive journeys. The working papers and the Final Report of the Re(al) Productive Justice project are available below.
Oral history is a way of hearing, recording and documenting the stories, or 'lost voices', of people in order to help others understand their lived experiences. Oral history as a method enables people to recall, recount and review their lives, appreciating that the storyteller is the expert witness.
We collected oral histories from disabled people about their reproductive decisions, reproductive decision-making, and reproductive healthcare. We understand the term disability to include all people with physical, sensory and intellectual impairments, autistic people and users and survivors of psychiatry. The stories we recorded included experiences of contraception, pregnancy, fertility, abortion, surrogacy, adoption and parenting. Rural and urban inhabitants, institutionalised people, disabled migrants, disabled people in the LGBTQI community and disabled members of the traveller community were invited to talk about their experiences.
We collected these stories to understand the barriers and opportunities that disabled people have experienced in seeking reproductive justice in Ireland. Some people agreed to make their oral histories publicly accessible. Their transcripts have been placed in the archive of Digital Repository Ireland and are available on the Re(al) Productive Justice collection page.
Project team
Professor Eilionóir Flynn, Principal Investigator
Eilionóir is an Established Professor at the School of Law and Director of the Centre for Disability Law and Policy (CDLP) at University of Galway. Her work on disability rights is widely published and her current research interests include legal capacity, access to justice, and the intersectionality of disability, gender and ageing. She is passionate about educating a new generation of disability activists and scholars, and was the Scientific Co-Ordinator of a Marie Curie Initial Training Network known as DARE (Disability Advocacy Research in Europe) which funds 15 early stage researchers working on various disability rights issues across seven European countries. Prior to this project, Eilionóir held a European Research Council Starting Grant for the VOICES project, which documented the narratives of people with lived experience of legal capacity denial. She regularly collaborates with civil society organisations and disabled people's organisations at national and international levels. In Ireland, she co-ordinated the Civil Society Legal Capacity Coalition to influence the drafting of the Assisted Decision-Making (Capacity) Act and internationally she has supported the Secretariat of the United Nations Committee on the Rights of Persons with Disabilities, particularly the working group which developed General Comment 1.
Dr Jenny Dagg, Postdoctoral Researcher
Jenny holds a PhD in Sociology from the University of Galway. She received PRTLI 4 funding for her doctoral research that explored the subjectivity of asylum seekers as they sought recognition within the refugee process. Her primary research interests lie at the intersection of sociology and politics and continually explores the dynamics of power; agency and subjectivity; exclusion and marginalisation; along with qualitative research methods including biographical interviews, narratives, life histories and lifelines, and visual methods. She has published in the area of power, agency, and refugees; on biographical interviews and lifelines; coping with poverty; social resilience; and migration. Jenny was responsible for collecting the oral histories about disabled people's experiences of reproductive justice in Ireland that form the core of this project.
Maria Ní Fhlatharta, Research Assistant
Maria holds an LLM in Comparative International Disability Law and Policy and is a graduate of the BCL in NUI Galway Law. She has a particular interest in legal capacity and reproductive decision making, as well as access to reproductive health care for marginalised groups. She has addressed a number of conferences on issues relating to reproductive rights and disability, both in Europe and internationally. Maria is a co-chair of the Disability Rights Fund. She is a founding member of Disabled Women Ireland, a feminist disabled persons organisation representing disabled women and gender minority people.
Emma Burns, Research Associate
Emma is currently completing a PhD at the Centre for Disability Law and Policy and holds an MA in Sociology from University of Limerick and a BSc in International Studies and Politics from the Open University. Her thesis explores the collective self-advocacy of people with intellectual disabilities and their participation in political and public life. Emma has also worked on projects investigating the deinstitutionalisation of people with an intellectual disability, inclusive research and research training, and gender and disability in schools. She is particularly interested in transformative research methods, community organising, and collaborative spaces where activism and academia combine to create change. Emma is a founding member of Tipp for Choice and co-directed the Tipperary Together for Yes campaign.
Dr Áine Sperrin, Postdoctoral Researcher
Áine holds a Bachelor of Civil Law from UCD and a Master of Law from Trinity College Dublin. She completed her PhD in 2018 at the CDLP focusing on independent living in post-conflict countries for adults with intellectual disabilities. Áine has worked with a variety of Irish and international human rights groups including Dublin Simon Community, IHREC, National Platform of Self Advocates, Disability Federation of Ireland, Oxfam Ireland, Rights Watch UK and Amnesty International USA. The rights of persons with disabilities, housing and community participation of marginalised communities are of particular interest to her. Áine has also served on the boards of the Sibéal Feminist and Gender Studies Network, Aiseanna Tacaiochta and Ability West's Human Rights Committee as well as being a member of the Irish Government's Disability Stakeholder Group. Áine currently works as a research analyst looking at research and activism in the areas of human rights and climate, energy and the environment.
Contact details for the project team
Re(al) Productive Justice
Centre for Disability Law and Policy (CDLP)
The Institute for Lifecourse and Society (ILAS)
Upper Newcastle Road
University of Galway

Telephone: +353 86 4181673
Email: info.cdlp@universityofgalway.ie
YouTube: https://www.youtube.com/@CDLPNUIG