New HEPAC Project on Student Preferences for Mental Health Services
&nbsp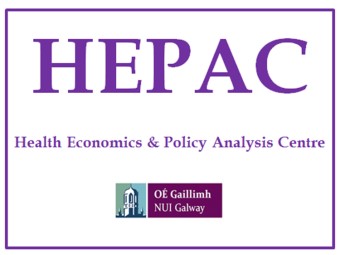 A new Health Economics and Policy Analysis Centre project will examine student preferences for mental health services in higher education institutions in Ireland. The project, which is funded by an Irish Research Council Research for Policy and Society award, will be undertaken by Sharon Walsh, John Cullinan and Brendan Kennelly. A survey-based methodology, known as a 'discrete choice experiment', will be used to explore what aspects of mental health service provision are valued by students. In particular, a survey of third level students across a range of institutions will be conducted in order to identify the attributes of mental health services that are most important to students.
The main aim of the project is to help policymakers and service providers to design and deliver more effective mental health services within their resource constraints. The approach is consistent with current policy in relation to youth mental health, which explicitly acknowledges the need to involve young people at every level of service provision.
A draft version of the survey will be presented within ILAS in the coming months for those who may be interested in the study or the methodology employed. For further information on the project, please contact sharon.walsh@nuigalway.ie or john.cullinan@nuigalway.ie.