Tomás Ó Máille (1880-1938)
Prof. Tomás Ó Máille was the first professor of Irish at University College Galway from 1909 until his death in 1938 and was among the leading Irish scholars of his time. Born in 1880 in the Maam Valley in Connemara into a prosperous Irish-speaking family, Tomás trained in Dublin, Manchester, Liverpool, Baden, Berlin, and Freiburg where he was awarded his doctorate in 1909.  He supported the Irish Volunteers and the West Connemara flying column, and his brother Pádraic (c.1878-1946) was a member of the first Dáil Éireann. Belonging to the coterie of radical intellectuals and political and cultural leaders of the War of Independence, Prof. Tomás Ó Máille's achievements are rightly considered alongside those of his fellow revolutionaries, his friend Patrick Pearse and fellow academics Thomas McDonagh and Éamon de Valera.
---
"He was a young man full of vision and enthusiasm and energy, confident of his own capacity, and ready to take on the building of a lofty edifice from its foundations. He became a scholar of importance, as well as being a man of action fully engagé in the cultural and political revolution of his time."
Breandán Ó Madagáin, Professor of Irish, University College Galway, 1975-97

Video created in 2021 by Dawid Piotr Szlaga, Wild Island Pictures, edited by Dwayne Burke and Deirdre Ní Chonghaile, and directed by Lillis Ó Laoire for the bilingual exhibition Culture & Citizenship: Tomás Ó Máille. Featuring performances by Mary Staunton, Saileog Ní Cheannabháin, Fiachna Ó Mongáin, and Sarah Ghriallais. Copyright © University of Galway, 2022.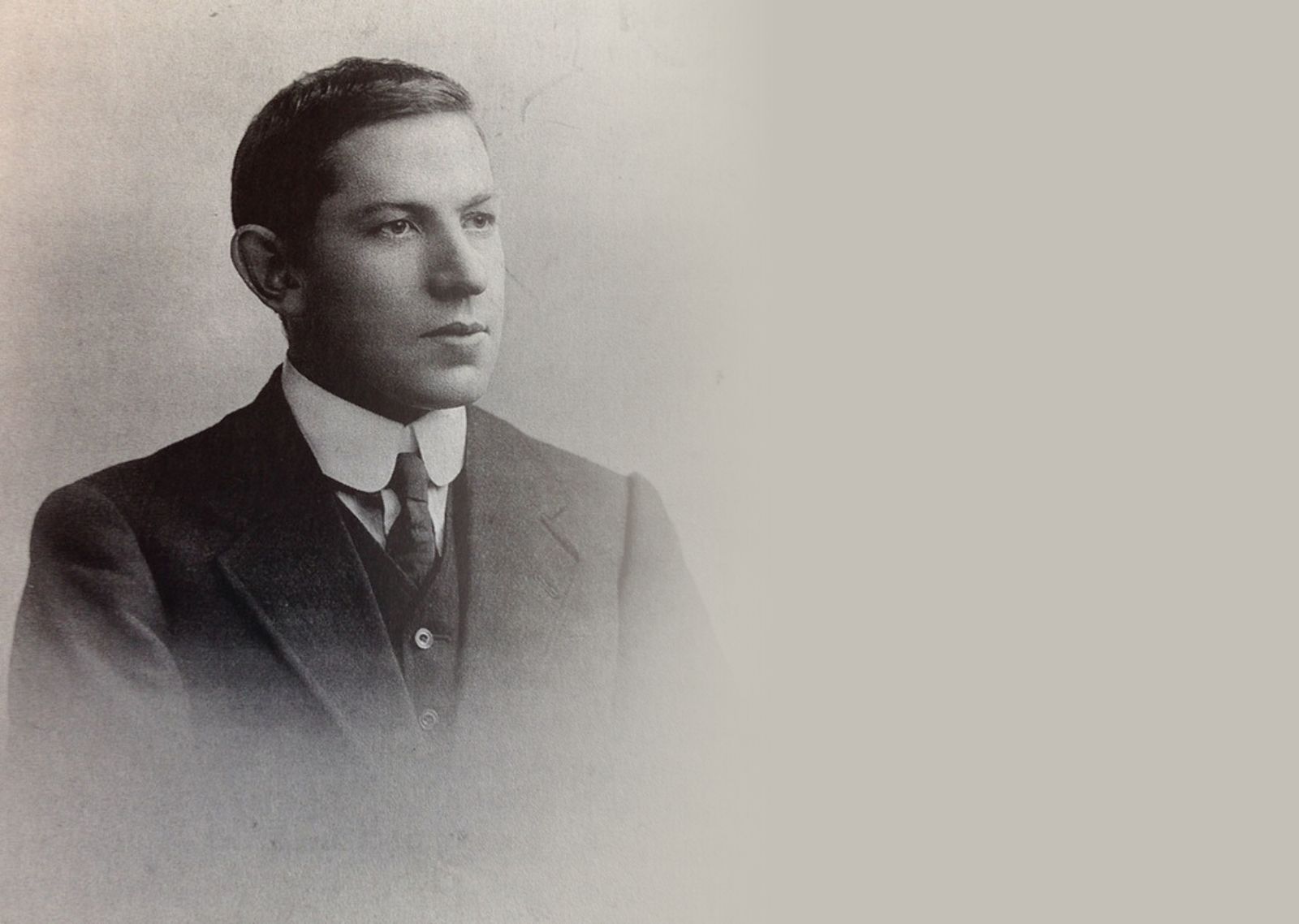 Audio Recording
A folklore and song collector, newspaper editor, linguist, and teacher, Ó Máille was a pioneer in many ways. His greatest foresight was his commitment to the newest technology of his day – audio recording. From 1928, he created hundreds of recordings of Irish speakers from Connacht and Clare, and he assisted the recording work of other collectors and scholars.
Numbering 398 wax cylinders, the Prof. Ó Máille Archive at the University of Galway is the largest collection of recordings to have been created by any individual recordist working independently in Ireland from the advent of recording technology to the mid-twentieth century. One could add to this recorded output the 122 audio items from counties Galway, Mayo, Roscommon, Sligo, Leitrim, and Clare that he secured on behalf of Wilhelm Doegen in 1930, items since digitized by the Royal Irish Academy.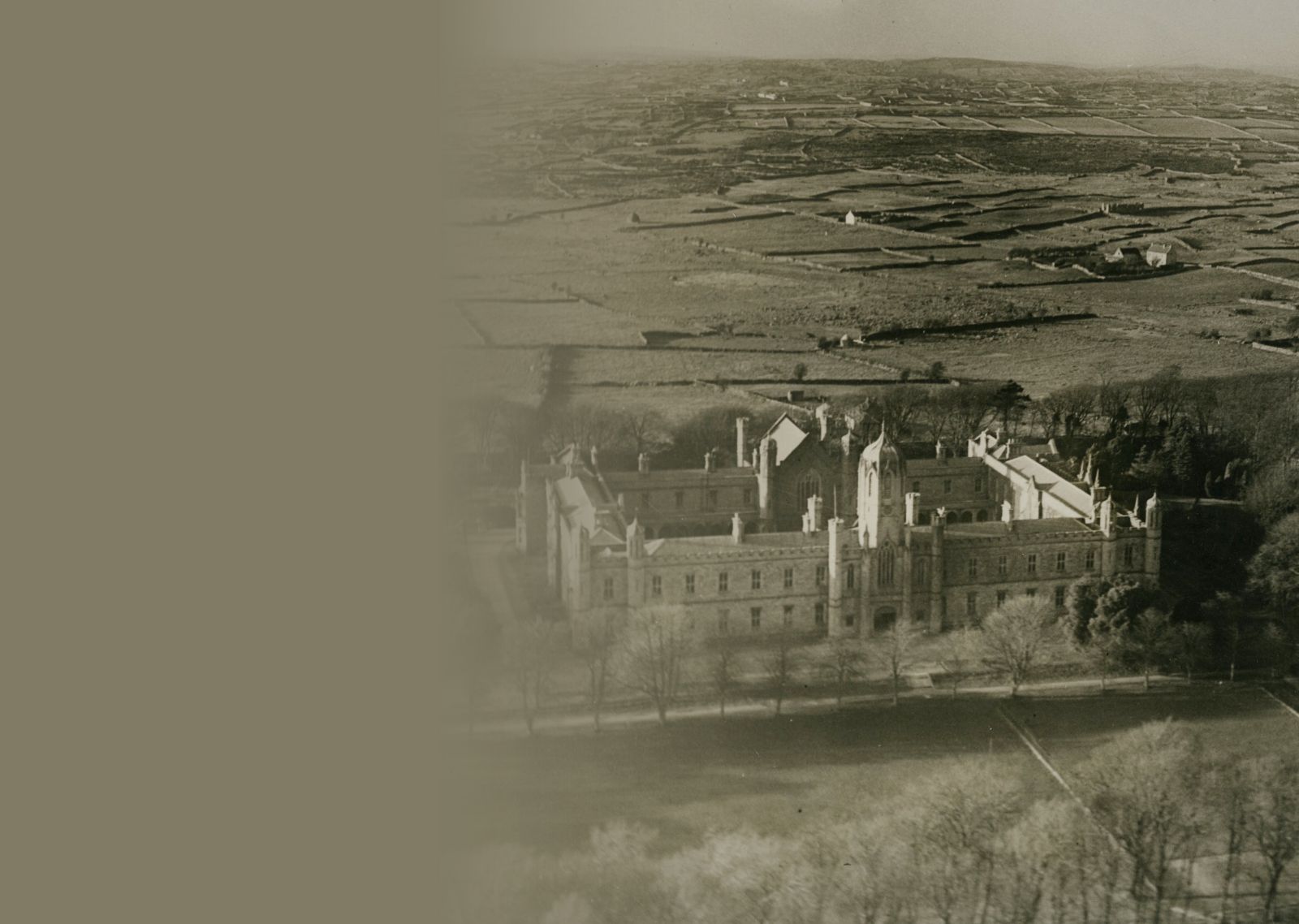 Wax Cylinders
Ó Máille's wax cylinders contain vocal material in Irish including speech, storytelling, and song, reflecting his lifelong interests in linguistics, folklore, and music collecting.
The true extent of the influence of this recording activity on his own academic work – spanning a period of over thirty years from before his appointment as a UCG professor – has yet to be fully comprehended. Regardless, in scale and ambition, Prof. Ó Máille's contribution to the audio heritage of Ireland, and of the West of Ireland in particular, is unparalleled.
The Ó Máille Collection represents an invaluable resource of great interdisciplinary potential with relevance for numerous disciplines including linguistics, socio-linguistics, Irish language and literature, Irish studies, history, geography, sociology, folkloristics, and ethnomusicology.
You are welcome ‌to share with us information on Ó Máille's recordings: fios@ollscoilnagaillimhe.ie
For queries regarding archival material, contact: libarchives@universityofgalway.ie