CKI at ILAS Combine Comedy and Learning 
&nbsp
The CKI were delighted to host a Bright Club event and incorporate stand up comedy to the programme of events for the International Symposium on Service Learning, which they hosted in June of this year. Bright Club, is known as the 'variety night for lateral minds' where academics perform stand up comedy and talk about their work. Bright Club provides a unique experience which takes academics out of their comfort zones. Audiences are comprised of the general population and therefore, speakers have to find a way to discuss their work and make it interesting to those who have no baseline knowledge in what is being discussed.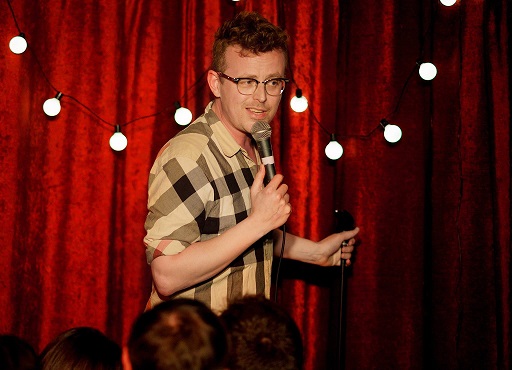 The night included top class entertainment from a mix of our international and NUIG colleagues including Marianna McKay from Stellenbosch University South Africa, who enlightened audience members in the science of oenology, also known as wine chemistry. Scott Shall from the Lawrence Technological University in the USA, gave an inspiring talk about architecture and design, with Kyriakos Spanoudes from NUIG providing his hilarious insights into biomedical engineering.
While this event provided a great supplement to the social programme for the symposium, it also created an alternative environment to share knowledge, meet others and be entertained. Bright Club prides itself as being an entertainment night, first and foremost. For that reason, a number of other professional comedic acts performed on the night. This ensured the evening was a wonderful mix of fun, laughter and enlightening talks from the brave performers who shared their passion for their work with the wider public.
The CKI are excited about this new partnership with Bright Club Galway and look forward to their next combined event on September the 14th, which will be in conjunction with the 2017 International Association for Research on Service Learning and Civic Engagement Annual Conference.
See Bright Club Ireland you tube channel for previous talks https://www.youtube.com/channel/UCRIrbK1cuAmEvnEcq9D262Q