International & National Research Affiliates
&nbsp
INTERNATIONAL RESEARCH AFFILIATES
Professor Mark A. Brennan
UNESCO Chair in Community, Leadership and Youth Development, Penn State University

Telephone: (814) 863-0387
Email: unescochair@psu.edu
Address: The Pennsylvania State University, 204C Ferguson Building University Park, PA 16802-7000
Professor Mark Brennan works in close collaboration with the UNESCO Chair Professor Pat Dolan and acts as co-chair of the Global Network of UNESCO Chairs in Children, Youth and Community.
Dr. Mark Brennan is the UNESCO Chair for Community, Leadership, and Youth Development and Professor of Leadership and Community Development at Pennsylvania State University. Dr. Brennan's teaching, research, writing, and program development concentrates on the role of community and leadership development in the youth, community, and rural development process. In this context, much of his work has focused on community action, youth development, locally based natural resource management, economic development, and social justice. He is co-founder of the Global Network of UNESCO Chairs on Children, Youth, and Community.
Dr. Brennan has over 20 years' experience designing, conducting, and analyzing social science research related to community and rural development. This work has involved extensive comparative research throughout the United States, Europe, Africa, Asia and Central America. Dr. Brennan's research and program development has been funded by a variety of government, foundation, and private sources and resulting in over 130 publications in leading peer-reviewed journals, books, and outreach publications, and over invited 170 presentations at professional meetings.
Professor Rob Chaskin
Associate Professor and Deputy Dean, School of Social Service Administration, University of Chicago

Email:jc3@uchicago.edu
Address: School of Social Service Administration University of Chicago & Research Fellow, Chapin Hall, Chicago

Professor Rob Chaskin has acted as an advisor and collaborator to the Centre on a variety of projects since 2006.

Robert J. Chaskin is a Professor and the Deputy Dean for Strategic Initiatives at the School of Social Service Administration and is the Faculty Director of the University of Chicago Urban Network. His research interests include community organizing and development, community social organization, comprehensive community initiatives, youth development, associations and nonprofits, philanthropy and social change, social housing policy, knowledge utilization and evaluation, and cross-national research. In addition to his role at SSA, Professor Chaskin has worked with Chapin Hall at the University of Chicago since 1990 where he is currently an Affiliated Scholar.
Professor Chaskin's work focuses on the conceptual foundations and principal strategies of contemporary community intervention in the context of urban poverty. He has written widely on the topics of neighborhood intervention, community capacity building, and the dynamics of participatory planning and neighborhood governance. His research focuses on social policy and community practice in two principal ways: through grounded investigations of particular interventions and through synthetic, cross-intervention analyses.
Helen Dunn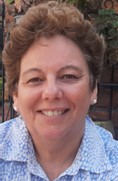 Email: helendunn559@gmail.com
BA ( Hons) , Certificate of Qualification in Social Work (CQSW ) , M.Sc in Advanced Social Work.
Qualified in social worked for over 40 years worked for a range of Family and Child Care agencies across N.Ireland . This included working in Statutory Social Services in child protection, fostering and adoption and training. Led on the development of Family Support Hubs across N.Ireland as well innovative early intervention services including concurrent care , Social Work assessments , Edge of care services , work with mothers whose children are in care and the Family Drug and Alcohol Court.
Also worked for two UK- wide Children's Charities in the voluntary sector designing , developing and delivering early intervention and Family Support Services.
Retired in 2021 maintains a keen interest in family support particularly in local communities , volunteering for a range of organisations working with families at risk , prisoners families , fostering and adoptive families and refugees.
Currently engaged in consultation in relation to the Review of Children's Social Care in N.Ireland
Professor John Pinkerton
Professor, School of Sociology, Social Policy and Social Work, Queens University Belfast
‌
Telephone: +44 (0)28 9097 5988
Email: j.pinkerton@qub.ac.uk
Address: School of Sociology, Social Policy and Social Work, Queens University Belfast
Professor Pinkerton has collaborated with the UCFRC on a number of key publications in the area of Family Support and has acted as an external advisor on a range of projects.
Professor Pinkerton is an Emeritus Professor at Queens University Belfast (QUB). Having practiced as a social worker he started his academic career at the then Ulster Polytechnic. He joined the social work staff at QUB in 1985 and was involved in social work training at qualifying, post qualifying and advanced level and in social work research up until his retirement in 2020. He was a member of the International Board of the Children's Institute, Cape Town and Visiting Professor at the University of Johannesburg and a Fellow of the British Academy .of Social Sciences. He was a founding member of the International Research Network on Transitions to Adulthood from Care.

Prof. Pinkerton's major areas of research interest are young people leaving care, family support, and the impact of research on policy and practice. His major theoretical interest is in the policy and practice of child welfare as an interface for exploring the relationship between the state and civil society.
Professor James Cunningham
Professor of Strategic Management at Newcastle Business School, UK.
‌
Telephone: +44 (0)191 277 4064
Email: james.cunningham@northumbria.ac.uk.
Address: Northumbria University ,Newcastle Business School,,City Campus Eastb Newcastle upon Tyne, NE1 8ST

Professor Cunningham is engaged in advising the UCFRC on the strategic development of the relationship with the Lumos Foundation in the UK.
James Cunningham is Professor of Strategic Management at Newcastle Business School, UK. Prior to joining Newcastle Business School he worked at University College Dublin and National University of Ireland Galway (NUI Galway). At NUI Galway he held various leadership roles including Executive MBA Programme Director, Director for the Centre for Innovation and Structural Change and Founding Director of the Whitaker Institute. His research intersects the fields of strategic management, innovation and entrepreneurship. His research focuses on strategy issues with respect to principal investigators as scientific entrepreneurs and market shapers, university technology transfer commercialisation, academic and technology entrepreneurship, entrepreneurial universities and public sector entrepreneurship. He has papers published in leading international journals such as Research Policy, Long Range Planning, Journal of Technology Transfer, International Entrepreneurship and Management Journal, International Journal of Technology Management and the Journal of Intellectual Capital. He has published seven books on the themes of strategy, entrepreneurship, technology transfer and technology entrepreneurship with leading publishers such as Oxford University Press and Palgrave MacMillian.

Professor Linda Liebenberg
Adjunct Professor at the Faculty of Graduate Studies, Dalhousie University
‌
Email: linda@lindaliebenberg.com
Address: School of Social Work, Dalhousie University, Suite 3201-1459 LeMarchant Street, PO Box 15000, Halifax, Nova Scotia, Canada B3H 4R2
Professor Liebenberg collaborates with the UCFRC in the area of resilience in youth people and has contributed to graduate training and supervision.

Professor Liebenberg is a leading researcher and evaluator in the field of youth resilience and community development, with a core interest in children and youth with complex needs. Her work explores the promotion of positive youth development and mental health, using formal and informal processes of resilience. She achieves this through evaluation of service provision together with research of youth experiences and community development. As a key component of this work, Professor Liebenberg reflects critically on the best ways in which to conduct research and evaluations with children and their communities (including multiple service providers). These approaches include participatory image-based methods; sophisticated longitudinal quantitative designs; and the design of measurement instruments used with children and youth.
Professor Liebenberg has developed consulting and collaborative relationships with many international community-based organizations, including Right to Play, the World Bank, the World Health Organization, the Romeo Dallaire Child Soldiers Initiative, and the Resilience Research Centre. She has presented on all five continents on culturally and contextually meaningful approaches to promoting positive psychosocial outcomes of children and youth as well as the ways in which this can be researched and evaluated.

Professor John M Davis
Professor of Childhood Inclusion, Edinburgh University
Education, Community and Society (ECS)
‌
Telephone: +44 (0)131 651 6481
Email: john.davis@ed.ac.uk
Location: Charteris Land 2.06
Professor Davis has engaged in several projects with the UCFRC including acting as an external examiner, collaborating on publications and international events in Family Support.

Professor Davis undertook a BSc (Hons) in Social Anthropology and Sociology at the University of Ulster at Coleraine between 1986 and 1989. He completed a PhD at the University of Edinburgh in 1996. During the late 1990s, he worked as a research fellow in the University's department of Public Health Sciences, as it was known then. After a period working in other roles he returned to the University in 2003, this time joining the Moray School of Education. There, he developed the BA in Childhood Studies (now Childhood Practice), which is a part-time professional degree for students who work as managers in childcare, out of school, play and family support services.

He was Head of Educational Studies between 2007 and 2009 and Chair of the Scottish Social Services Council Childhood Practice Development Group between 2009 and 2012. His research has examined the development of participator childhood research methods and focused on understanding children and young people's perspectives of inclusion, social justice and integrated working.

His major concern has been to develop contemporary and innovative examples of inclusion that have been used by children, families and professionals to change children's services. His research has also examined international approaches to multi-professional working and explored the factors that foster creative and innovative learning.
Professor Jenny Pearce OBE
Email: Jenny.Pearce@beds.ac.uk
Address: University of Bedfordshire, UK
Jenny Pearce is Professor of Young People and Public Policy at the University of Bedfordshire, UK. She is a Visiting Professor at Goldsmiths College, London and International Senior Research Fellow at UNESCO Child and Family Research Centre, NUI Galway, Ireland. She is the Chair of the Local Safeguarding Children Board for the London boroughs of Hammersmith and Fulham, Kensington and Chelsea, and Westminster. She is leading an Oak Foundation funded international network of universities working on preventing and responding to sexual violence against children. She has worked with research projects focusing on preventing sexual violence against children, including The 'Our Voices' Programme (www.our-voices.org.uk) and EC funded European Network promoting children's participation. Jenny has published works on child protection and on lessons from theoretical perspectives to understanding child sexual abuse.
Jenny continues to work on reviews of practice to extract learning. She was chair of the Academic Advisory Board for The Independent Inquiry into Child Sexual Abuse (2015 - 2017) and panel member of the Office of the Children's Commissioner for England Inquiry into Child Sexual Abuse within the Family Environment (2015 to 2017).
Jenny was awarded an OBE (2014) for her work with vulnerable children; a life time achievement award from the NWG Network: tackling child sexual exploitation (2015) and the Bedfordshire University Research Impact Award (2015).
NATIONAL RESEARCH AFFILIATES
Dr Sarah-Anne Buckley
‌

Discipline of History, College of Arts, Social Science & Celtic Studies, NUI Galway
Telephone: 091 49 4294
Email: SARAH-ANNE.BUCKLEY@nuigalway.ie
Dr Sarah-Anne Buckley main research interests are in the history of child welfare in Ireland and Britian, the history of marginalised groups of women and children, the social history of Ireland in the twentieth century, and more recently the history of youth. Dr Buckley currently teaches undergraduate modules on children and the state, twentieth century Britain, British social movements and the family in modern Ireland. She contributes to postgraduate programmes on the same topics and also teaches in Children's Studies.
Dr Buckley's work has looked at the history of child welfare/child protection, gender history, history of family and the history of medicine. In 2012, she published her first book on the history of the Haematology Association of Ireland. Her second book The Cruelty Man: Child Welfare, the NSPCC and the State in Ireland, 1889-1956 was published in 2013 with Manchester University Press. Dr Buckley has also published articles and chapters on incest, nurse children, child neglect and the interactions between the NSPCC and the industrial school system in Ireland. .
Aside from her teaching and research, Dr Buckley is the Chair of the Irish History Student's Association (IHSA), President of the Womens History Association of Ireland and co-director of the Irish Center for the Histories of Labour and Class. She is very active in the media, and has contributed to a wide range of tv and radio programmes, newspapers and online debates. Dr Buckley completed her PhD at University College Cork, and held the title of College Scholar, the Father Martin Harney Award and the John A Murphy Prize in Irish History. She was funded by the IRCHSS during her doctorate. Dr Buckley recently became a 2015 Charlemont Scholar.
Dr. Megan Buckley
Dr. Megan Buckley's research interests include book history and publishing history (especially the social dynamics of literary collaboration); creative industries; gender studies; and world literatures. She is particularly interested in exploring the link between literature and contemporary social aspects of young female lives.

Dr. Buckley is a freelance editor and proofreader in the areas of humanities and social sciences, and specializes in making academic texts and ideas available to the wider public in informative, user-friendly ways. She is interested in research projects and enterprise and engagement initiatives in contemporary literature and children's literature. She has served on the Advisory Panel for the Cúirt International Festival of Literature (2012-2015).


Conall Ó Fátharta
‌
Email: conall.ofatharta@nuigalway.ie
Website: https://conallofatharta.wordpress.com/
Conall Ó Fátharta is an award-winning former journalist who worked as a Senior News Reporter with the Irish Examiner newspaper for more than a decade. He currently lectures in Journalism at National University of Ireland, Galway. His work is primarily investigative in nature and focuses on Ireland's treatment of unmarried women and related practices–including forced and illegal adoption, infant trafficking, falsification of identities and records, medical and vaccine trials, infant mortality and the use of infant remains for anatomical research. He has also written extensively about Ireland's Magdalen Laundries and reported on recent advocacy campaigns, government inquiries, and redress schemes. In 2011, he received the Justice Media Award for Daily National Newspapers from the Law Society of Ireland for a series of articles on illegal adoption and State failures to legislate for adoption tracing rights. In 2018 the Law Society of Ireland recognized his contribution to the pursuit of human rights and social justice for vulnerable citizens citing his work on the Magdalene Redress scheme as "of enormous national significance." He was shortlisted for Campaigning Journalist of the Year in the NewsBrands Ireland Journalism Awards in 2018 and 2019. He has contributed a chapter to an upcoming edited collection entitled: Legacies of the Magdalen Laundries: commemoration, gender, and the postcolonial carceral state published by Manchester University Press.