Abbey Theatre Minute Books
ABBEY THEATRE MINUTE BOOKS
As part of our shared contribution to Yeats 2015, this website features transcriptions of the Abbey Theatre's minute books for the years when W.B. Yeats was active in the theatre's management. We begin in 1904, when he co-founded the theatre with Lady Augusta Gregory, and conclude in 1939, the year of his death.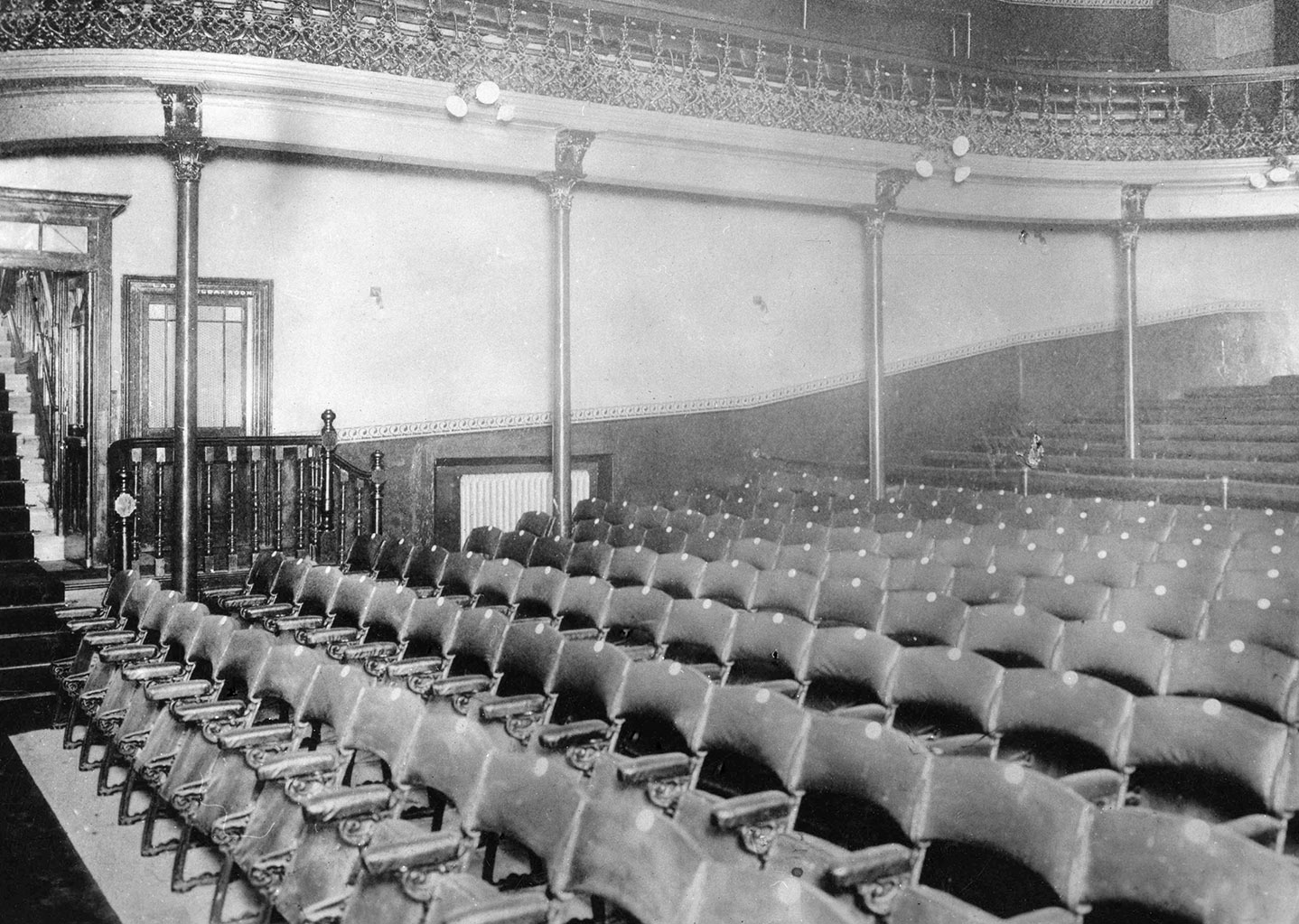 About the Collection
The Abbey Theatre minute books contain notes from meetings of the theatre's Board of Directors. They offer a fascinating glimpse behind the scenes of the theatre, showing how the Abbey's managers dealt with a variety of issues, from choosing plays to determining how much to pay their actors.
Collectively these minute books amount to nearly 1,000 pages, covering some of the Abbey's most significant events.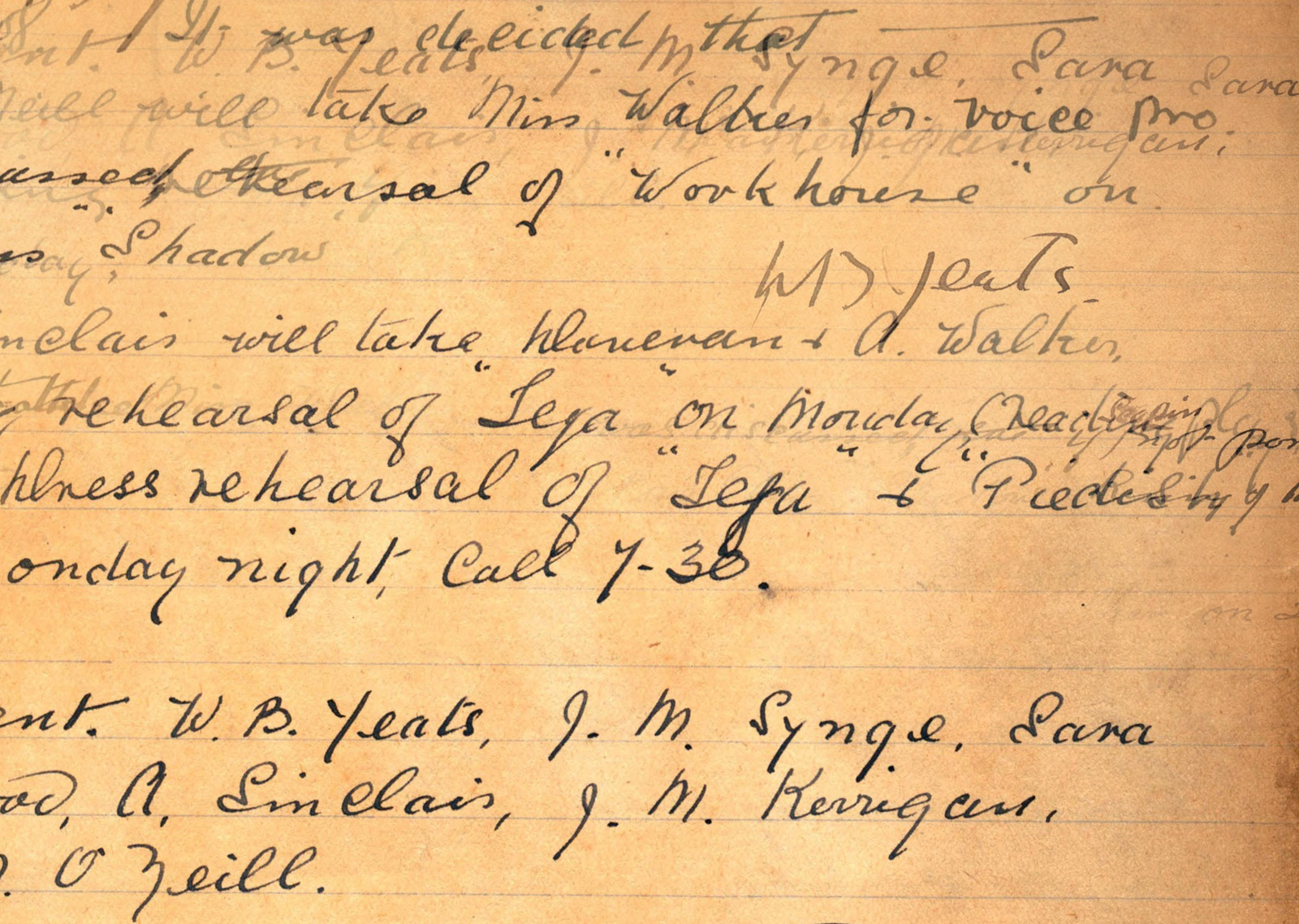 Background
The Abbey Theatre was founded as Ireland's national theatre, by W.B. Yeats and Lady Gregory in 1904 "to bring upon the stage the deeper emotions of Ireland".
Although written more than a hundred years ago, this is still the kernel of what constitutes the artistic imperative for the Abbey Theatre today.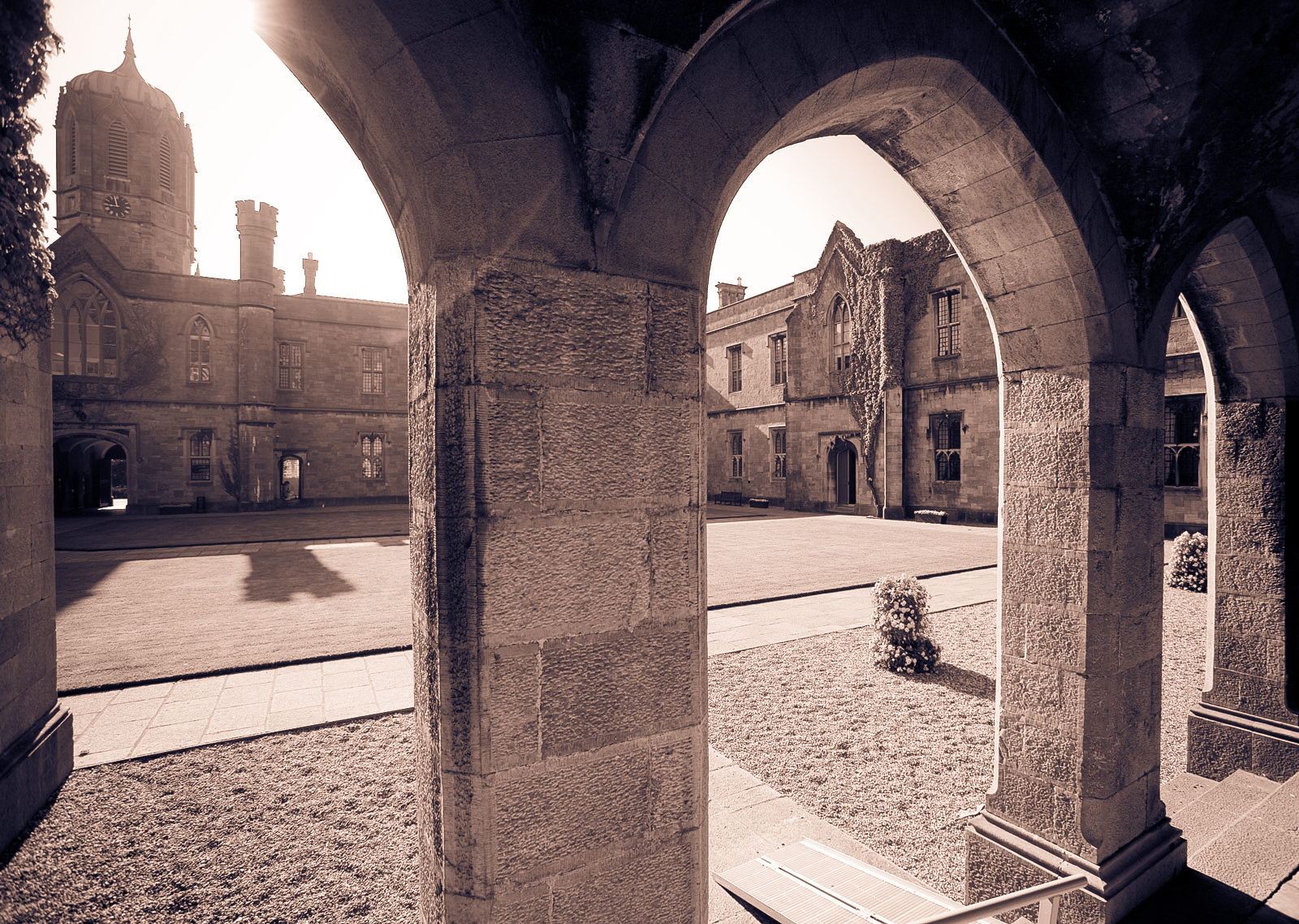 About NUI Galway
NUI Galway is one of the world's leading centres for the study of Irish theatre. Its James Hardiman Library is the home to an extraordinarily rich collection of Irish theatre archives.
The archives include the Abbey Theatre Digital Archive, the Lyric Players Theatre, Druid Theatre, Galway Arts Festival, Macnas, Thomas Kilroy, Siobhan McKenna, and more.