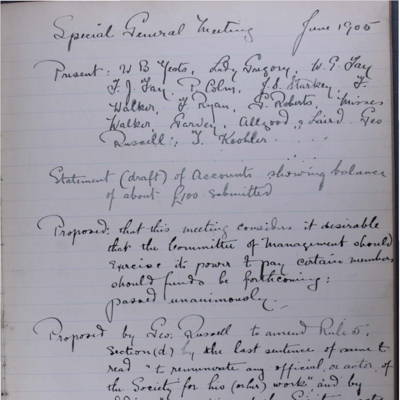 Collectively these minute books amount to nearly 1,000 pages, covering some of the Abbey's most significant events.
These minute books have never before been made available publicly, and are now being published as part of the Abbey Theatre and NUI Galway Digital Archive Partnership (2012-2015).
The Abbey Theatre minute books are copyright of the Abbey Theatre and may not be reproduced without permission.