The UN Convention on the Rights of Persons with Disabilities - Access to Justice and Political Participation
June 16th - 20th, 2014
Aras Moyola, NUI Galway
‌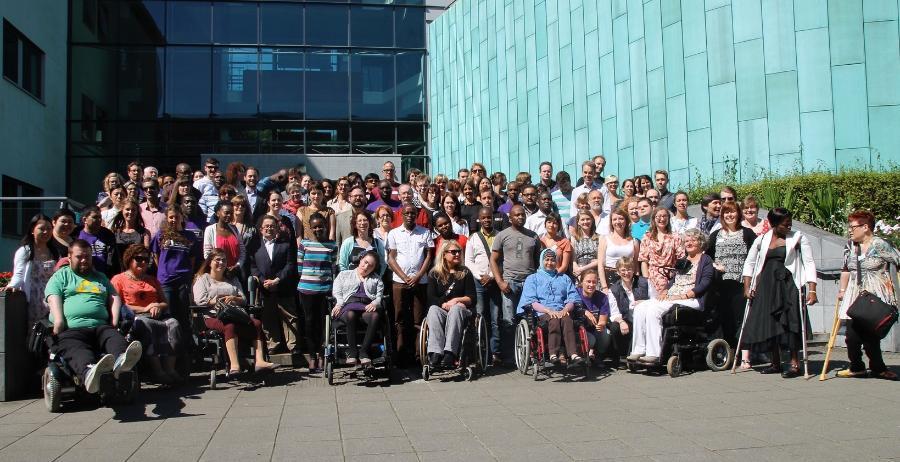 Download Programme Details and Biographies (in Accessible Format): DSS Programme 2014
About the School
The purpose of this five-day International Disability Summer School was to equip participants with the insights and skills necessary to translate the generalities of the UN Convention on the Rights of Persons with Disabilities into tangible reform for persons with disabilities.

The core focus was on Access to Justice and Political Participation.
The participants included persons with disabilities, their families, civil society groups of persons with disabilities as well as advocates for disability law reform, lawyers, policy makers, policy analysts and others.

The faculty included senior academics, practitioners, advocates and policy makers from around the world. Most of the speakers have been directly and actively engaged in drafting and implementing the Convention. Others are advocates for change and reform.
This was the sixth International Summer School on disability law & policy offered by the Centre for Disability Law & Policy. In 2013, the summer school attracted over 100 participants from 39 different countries – from Africa, Asia, Latin America and China. We believe it is the biggest such event in the world.

You can view more photographs on Flickr and watch videos from the Summer School on YouTube.