International and Comparative Disability Law and P
Course Overview
The LLM in International and Comparative Disability Law and Policy is unique in the world as an innovative and internationally focused LLM dealing with the process of law reform in the field of disability. The programme delivers a solid grounding for future practitioners, policymakers and academics in the field of disability reform.
The introduction of the United Nations (UN) Convention on the Rights of Persons with Disabilities has resulted in significant changes in the area of disability law and policy. Our graduates will be among the first to be skilled in this growing area of law and policy.
This programme will be of interest to students who have completed a primary law degree, legal practitioners, public servants, disability and human rights advocates and people working in disability services.
Course highlights:
Prestigious internships based in Geneva with the UN Committee on the Rights of Persons with Disabilities are exclusively offered to two of our students. Interns will complete research to support the UN Committee's work and will have the chance to participate and observe Committee sessions.
Unique qualification achieved as no other university offers a similar programme. This LLM is innovative, pioneering and provides specialist education for our students.
Expert Lecturers with national, European and international teaching and research profiles deliver the programme.
The Centre for Disability Law and Policy (CDLP) is the only research centre of its kind in Ireland dedicated to producing research that informs the debate on national and international disability law reform and policy.
Skills development is a key focus of this programme. Modules develop expertise and an ability to critically appraise issues faced by law and policy-makers in this rapidly changing environment.
Guest lectures from practitioners and international experts on current challenges around disability policy and reform. Students are also encouraged to attend the conferences, seminars and events run by the CDLP.
A Minor Thesis is completed by students on a topic of their choice under close supervision by leading national and international experts.
Career Support is provided through professional workshops concentrating on students CV and interview skills. Careers in Law Week also provides an opportunity to meet partners from leading law firms.
Assessment is primarily through research papers, presentations and minor thesis rather than exams.‌
Applications and Selections
Who Teaches this Course
In addition to academic staff from University of Galway, we host international guest speakers such as Ms Catalina Devandas Aguilar, Special Rapporteur on the rights of persons with disabilities, and Professor Theresia Degener.
Requirements and Assessment
A range of assessment methods are utilised including essays, projects, reports, presentations and case studies. A dissertation must also be submitted in July.
Key Facts
Entry Requirements
Applicants must hold a Second Class Honours, Grade 1, degree (2.1) in law, or an interdisciplinary degree in which law was a major component. In exceptional circumstances, applicants holding a degree in another discipline or a degree of less than a 2.1 standard may be considered where they have relevant professional experience in law or disability rights. International students should refer to the country-specific information section of the International Office website.
Additional Requirements
Recognition of Prior Learning (RPL)
Duration
1 year, full-time; 2 years, part-time
Next start date
September 2023
A Level Grades ()
QQI/FET FETAC Entry Routes
NFQ level
Mode of study
Award
CAO
Course Outline
The mandatory module addresses two issues, firstly, to provide students with an in-depth understanding of the core foundational themes in disability law and policy, secondly, to provide students with the necessary research skills to complete their programme of study. The optional modules address law and policy at international and regional level as well as some very topical subjects such as Legal Capacity, Independent Living, and Inclusive Education.
Students are required to take one mandatory subject. Thereafter students may choose five optional modules from the below list. Finally, over the summer months, students will complete a Dissertation (Minor Thesis) on a subject of their choosing.
Course and module offerings and details may be subject to change.
Foundational Theoretical Framework for Disability Law (Mandatory)
Regional Disability Law and Policy
Law and Policy on Independent Living
Legal Capacity Law and Policy
Mental Health Law and Policy
Inclusive Education Law and Policy
Advocacy and Access to Justice
Contemporary Challenges in Disability Law and Policy
International Human Rights Disability Clinic
This course-load will be spread over two years for those opting for the part-time mode.

The benefit of studying this Masters lies in its uniqueness. Students will benefit from unprecedented access to international experts who participate in the programme throughout the year.

The programme is affiliated with the Centre for Disability Law and Policy (CDLP), which is recognised worldwide as a research centre of excellence at the School of Law, University of Galway. The CDLP is dedicated to producing research that informs the debate on national and international disability law reform and policy. The formation of the centre coincided with one of the most intensive periods of disability law reform in Ireland as well as internationally. For more information visit www.universityofgalway.ie/cdlp/
Curriculum Information
Curriculum information relates to the current academic year (in most cases).
Course and module offerings and details may be subject to change.
Glossary of Terms
Credits

You must earn a defined number of credits (aka ECTS) to complete each year of your course. You do this by taking all of its required modules as well as the correct number of optional modules to obtain that year's total number of credits.

Module

An examinable portion of a subject or course, for which you attend lectures and/or tutorials and carry out assignments. E.g. Algebra and Calculus could be modules within the subject Mathematics. Each module has a unique module code eg. MA140.

Subject

Some courses allow you to choose subjects, where related modules are grouped together. Subjects have their own required number of credits, so you must take all that subject's required modules and may also need to obtain the remainder of the subject's total credits by choosing from its available optional modules.

Optional

A module you may choose to study.

Required

A module that you must study if you choose this course (or subject).

Required Core Subject

A subject you must study because it's integral to that course.

Semester

Most courses have 2 semesters (aka terms) per year, so a three-year course will have six semesters in total. For clarity, this page will refer to the first semester of year 2 as 'Semester 3'.
Why Choose This Course?
Career Opportunities
Graduates have found employment in a variety of areas, including work at the UN, in senior legal appointments, as lecturers, solicitors, and barristers, on the national advocacy board and human rights commissions, as government advisors and with non-governmental organisations.
Many of our graduates are leading change and law reform in disability law throughout the world. Graduates of the programme have also secured funding to pursue PhD research and are now working in universities around the world.
The majority of countries in the world are currently in the process of ratifying the new UN Convention on the Rights of Persons with Disabilities creating a real demand for skilled knowledge workers to help states draft their legislation and policy in this field. This programme is aimed at those who work in governmental and non-governmental organisations as well as for those who wish to progress to doctoral research.
Graduates have been hired by such companies as the National Advocacy body, Inclusion International, and Zafod (disability public interest litigation firm in Zambia). Some have gone on to pursue further research either at CDLP or back in their home country, e.g., one graduate embarked on the MSCA DREAM PhD programme (receiving funding for 3 years est. 36K salary per annum).


Who's Suited to This Course
Learning Outcomes
Transferable Skills Employers Value
Upon completion of this programme you will be able to:
(1) Identify national and international law and policy relevant to disability rights;
(2) Recognise and engage with disability policy;
(3) Discuss the challenges and tensions arising from the impact of human rights law in the reform of disability law and policy;
(4) Understand the theoretical debates relating to disability law and policy;
(5) Understand disability as a human rights issue and understand how disability fits within international human rights law;
(6) Identify the core legal principles relating to disability law;
(7) Apply the principles of the Convention on the Rights of Persons with Disabilities and European Convention on Human Rights to current understandings and continuing validity of disability law and policy;
(8) Compare and contrast disability law and policy across several jurisdictions;
(9) Demonstrate your capacity to interpret and apply relevant law to resolve real life legal issues in the area of disability rights;
(10) Demonstrate that you can critically analyse the impact of international, regional and national norms upon the human rights of individuals with disabilities.
(11) Adopt an awareness of the ethical issues related to disability rights and the implications of legal regulation in this area.
(12) Consider personal perceptions and biases that may impact design approaches to reform.
(13) Reflect on socio-legal discourse and discuss issues of social control and stigma.
(14) Identify areas of law and policy in need of reform.
Work Placement
Two prestigious internships based in Geneva with the UN Committee on the Rights of Persons with Disabilities are exclusively offered to our students. The selected students will work with Rosemary Kayess, Vice-Chair of the UN Committee on the Rights of Persons with Disabilities during the Committee's autumn sessions in Geneva. Interns will complete research to support the UN Committee's work and will have the chance to participate and observe Committee sessions. Internships typically last 6 weeks beginning in early September and interns are reimbursed for expenses incurred during the internship.
Study Abroad
Related Student Organisations
Course Fees
Fees: EU
€7,790 full-time; €3,955 part-time p.a. 2023/24
Fees: Tuition
€7,650 full-time; €3,850 part-time p.a. 2023/24
Fees: Student levy
€140 full-time; €105 part-time p.a. 2023/24
Fees: Non EU
€17,590 p.a. 2023/24

Postgraduate students in receipt of a SUSI grant – please note an F4 grant is where SUSI will pay €4,000 towards your tuition (2023/24). You will be liable for the remainder of the total fee. An F5 grant is where SUSI will pay tuition up to a maximum of €6,270. SUSI will not cover the student levy of €140.
Postgraduate fee breakdown = Tuition (EU or NON EU) + Student levy as outlined above.
Note to non-EU students: learn about the 24-month Stayback Visa here.
---
What Our Students Say

Emily Cukalevski

|
The LLM in International Comparative Disability Law & Policy at NUI Galway is the only LLM programme of its kind in the world; one focussed specifically on disability rights issues within a broader human rights framework. I will shortly begin working as a policy advisor with the Disability Discrimination Commissioner at the Australian Human Rights Commission; I have no doubt that I would not have secured this position if it wasn't for the LLM.

Guillaume Jacquinot

|

Policy Co-ordinator, Inclusion Ireland
Upon graduating from the LLM in International and Comparative Disability Law and Policy in 2016, I got a traineeship at the EU Fundamental Rights Agency (FRA) where I worked on equality and disability rights. I had the opportunity to work on EU-wide scale projects promoting the rights and inclusion of people with disabilities. Then, I got my first work experience as a Policy Officer in an NGO based in Brussels called Inclusion Europe which is a European network representing people with intellectual disabilities and their families. Finally, I returned to Ireland and am now employed as a Policy Coordinator at Inclusion Ireland. My work involves project management and advocacy work to promote the rights of people with intellectual disabilities in the political and institutional sectors. I am responsible for the policy strategy at Inclusion Ireland and regularly represent the organisation during various events. The LLM provided me with an overview of the international framework relevant to the disability sector, as well as the opportunity to connect with key disability stakeholders through course events such as the International Disability Law Summer School.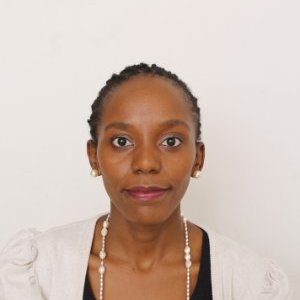 Elizabeth Kamundia

|

Deputy Director of Disability Rights at Human Rights Watch
The LL.M in International and Comparative Disability Law and Policy offered at the NUI Galway is fantastic! It has equipped me with an in-depth understanding of disability human rights, and the opportunity to study under world renowned experts in disability is one not to be passed up! The programme attracts students from all over the world, creating an exchange of perspectives and realities that is truly stimulating. It avails of numerous conferences to enrich student experience, and last but not least, the school is situated in the beautiful seaside town of Galway. I would highly recommend it!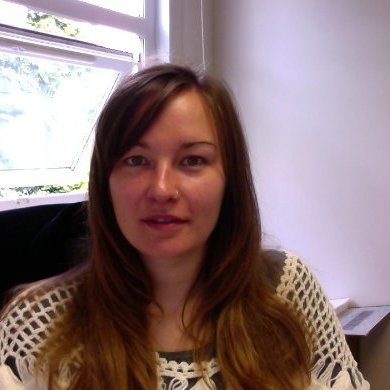 Charlotte May-Simera

|
I think this course has provided me with the necessary tools to understand the development of disability law and policy across the globe. Not only has it provided a detailed insight and understanding of the purpose and implications of the UN CRPD, it has also addressed contemporary, practical everday life issues that effect persons with disabilities. I feel well equipped to address any disability issues, whther legislative, theoretical or practical. Embedded within the Centre of Disability Law and Policy, this course greatly benefitted from an active environment and experts that worked in the centre.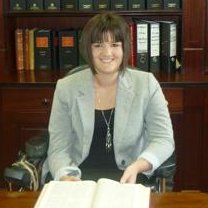 Aisling Glynn

|
This is an exceptionally interesting course. The modules are unique and the lecturers are extremely knowledgeable, enthusiastic and approachable. I particularly like the emphasis on applying law and policy into practice in order to positively impact on the lives of disabled people