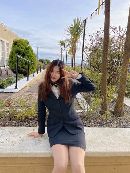 Victoria Zhang

|

Student - BBS ( International Hotel Management)
Shannon provides international students with a new perspective on the world. Everyone is friendly and helpful, and there are many teachers from all over the world who understand how you feel and can lend a hand when you need it. What my four years here have taught me is to relax and take the pressure off of myself. During my years here I started to find confidence and realised that who we want to be is more important than who we need to be.

Dat Dang Nguyen

|

Audit Associate at BDO, Ireland
The people in Shannon are fantastic. Everyone is just so friendly in this little town, together with all my friends from Shannon, it just feel like a family here. Altogether, Shannon is just like my second hometown in Ireland. With all those memories, it just reminded me how interesting it truly is to work in such an exciting, fast paced and ever changing industry, and it goes without saying that going to Shannon College of Hotel Management is one of the best decision that I ever made in my life.
in

Connect with Dat Dang

Daniel Czukor

|

Finance Voyager, Marriot International, Frankfurt
As an international student it is very exciting but also scary to go to college in a different country. I remember thinking as I was flying to Ireland "oh gosh, what did I get myself into?!" But from the moment I landed, I was surrounded by such hospitality and friendliness, I didn't even experience any homesickness. You not only receive high-quality education, but you also get a new family, and in my case a new home too.
in

Connect with Daniel