Cost of Living in Ireland
Going to college is an exciting time whether you are staying at home or moving away but it can be tough financially if you don't have a regular income and you are on a tight budget. With so many new costs and financial products to consider it can be hard to manage your cash. - See more at: http://www.consumerhelp.ie/going-to-college

Rent is likely to be your largest item of expenditure but prices can vary greatly depending on the type of accommodation chosen. Rates can start at €400 per month
For food, including some meals bought on campus or in cheaper restaurants, you will probably spend between €70 - €100 a week on these items
Other costs include transport & Travel, phone, books, clothes, laundry, entertainment & medical.
To help you manage your money draw up your personal budgetat: http://www.consumerhelp.ie/budgeting-calculators
Attractions/ Things to do
Bunratty Castle and Folk Park
The world famous Durty Nelly's bar and restaurant
Knappogue Castle
Craggaunowen
King John's Castle
Hunt Museum
Thomond Park - Home of Munster Rugby (Also Concerts & Sports Events)
Within an Hour:
Cliffs of Moher
The Burren
Aillwee Caves
Doolin Cave
Lough Gur
Lahinch Seaworld and Leisure
Dolphin and Whale Watching
Doolin Traditional Music Centres and from here you can take a ferry to the Aran Islands or a Cliffs of Moher cruise.
T
ravel in Ireland
‌
Explore the country

Ireland is a small island with huge opportunities to explore. Due to Ireland's size it is very easy for students to get around and discover the many sites and experiences Ireland has to offer. We encourage all our students to take advantage of the opportunity any time they can.
Here are a few suggestions for day or weekend trips:
Cliffs of Moher and the Burren
Aran Islands
Killarney National Park
The Ring of Kerry
Blarney Castle & the Blarney Stone
Kinsale Co Cork
The Dingle Peninsula
Bunratty Castle & Folk Park
The English Market, Cork
New Grange, co Meath
The Giants Causeway, Co Antrim
Slieve League, County Donegal
The Guinness Storehouse, Dublin
The Titanic Experience, Belfast
Festivals

Throughout the year, festivals are held throughout the country. These events are great fun and cater for people will a huge range of hobbies and interests. These events offer a great opportunity for students to meet new people, discover a new interest or develop a passion they already have. Take a look at the small sample of festivals below:
International Literature Festival
Electric Picnic
Doolin Folk Festival
Kilkenny Cat Laughs Comedy Festival
Sea Sessions
Body & Soul
Limerick food Truck Festival
Galway Film Fleadh
Galway Arts Festival
Riverfest, Limerick
Willy Clancy Festival
Galway Comedy Carnival
Fleadh Cheoil na hÉireann
Bloom, Dublin
Getting Around :

Public Transport
There are many options available to students who want to travel in Ireland.

Bus

Bus Eireann is national bus service for Ireland and offers routes throughout the country.
http://www.buseireann.ie/
Dublin Coach is a very reasonably priced service. This service has a bus stop located right beside the Shannon College Student Accommodation.
http://www.dublincoach.ie/
City Link offers a service from Limerick City
https://www.citylink.ie/
Rail

The train is a great way to travel throughout Ireland. Rail tickets are good value when booked in advance online.
http://www.irishrail.ie/
Discounted student travel

Students are offered special discounted rates on many travel services around the country. To avail of the student discount , you will be asked to provide your valid student Id.
You may also choose to apply for a student travel card, which offers exclusive discounts of up to 40% on some services. Please visit the website below for further details.
http://www.studenttravelcard.ie/
Travel in Europe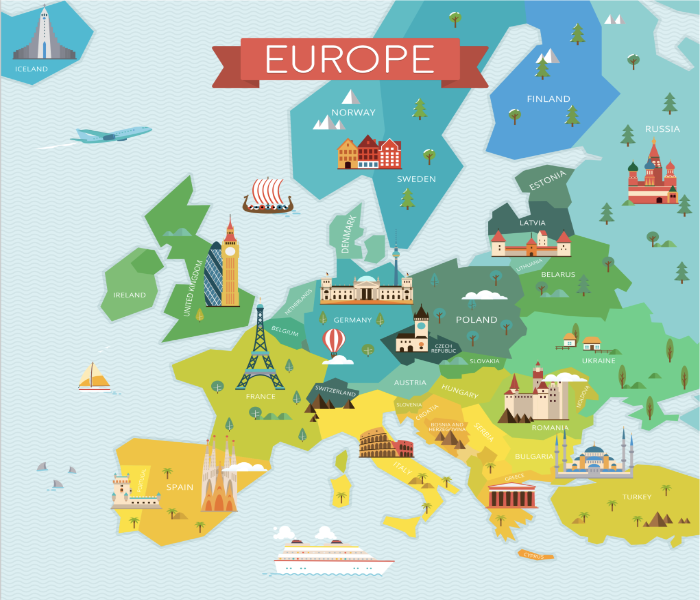 Ireland is an island located off the west coast of mainland Europe. While Ireland is not connected by land, there are great opportunities to travel around the rest of Europe travelling. Many airline offer flights at very reasonable prices throughout Europe.
Airports near you:
Shannon International Airport
The Campus of Shannon College is located on the grounds of Shannon International Airport which offers flights to destinations all over the world.
Take a look at the destinations you can fly to from Shannon Airport on the below link: https://www.shannonairport.ie/gns/passengers/flights.aspx
Dublin International Airport
Dublin Airport is Ireland largest Airport. Dublin Airport is approximately 2.5 hours from Shannon College by Car. Students can easily reach Dublin Airport by bus. The Dublin Coach bus offers a service from Bunratty Village (beside the student accommodation) to Dublin Airport. This service runs every hour throughout the day.
Take a look at the destinations you can fly to from Dublin Airport on the below link:
Cork International Airport
Cork International Airport is approximately 2 hours from Shannon College by car. You can reach Cork Airport by bus from Cork City. Cork City is easily accessible by bus or rail.
Take a look at the destinations you can fly to from Cork on the below link:
https://www.corkairport.com/destinations/route-map
Kerry Airport
Kerry Airport is 1.5 hours from Shannon College by car. You can also travel to Kerry airport by bus from Limerick City.
Take a look at the destinations you can fly to from Kerry on the below link:
http://kerryairport.ie/website/flights-from-kerry-airport/destination-guides/
Paul Collardeau

|

BBS Student Ambasssador 2021
After 2 years living in Australia and New-Zealand, I wanted to study closer to my family who are living in France. I was dreaming of studying in an international environment as it was important for me to master a second language. So, when choosing which country to pursue my studies in, Ireland stood out with its hospitable culture, warm atmosphere and welcoming people. It was also very easy to move in and transition into the lifestyle coming from a European country.
in

Connect with Paul