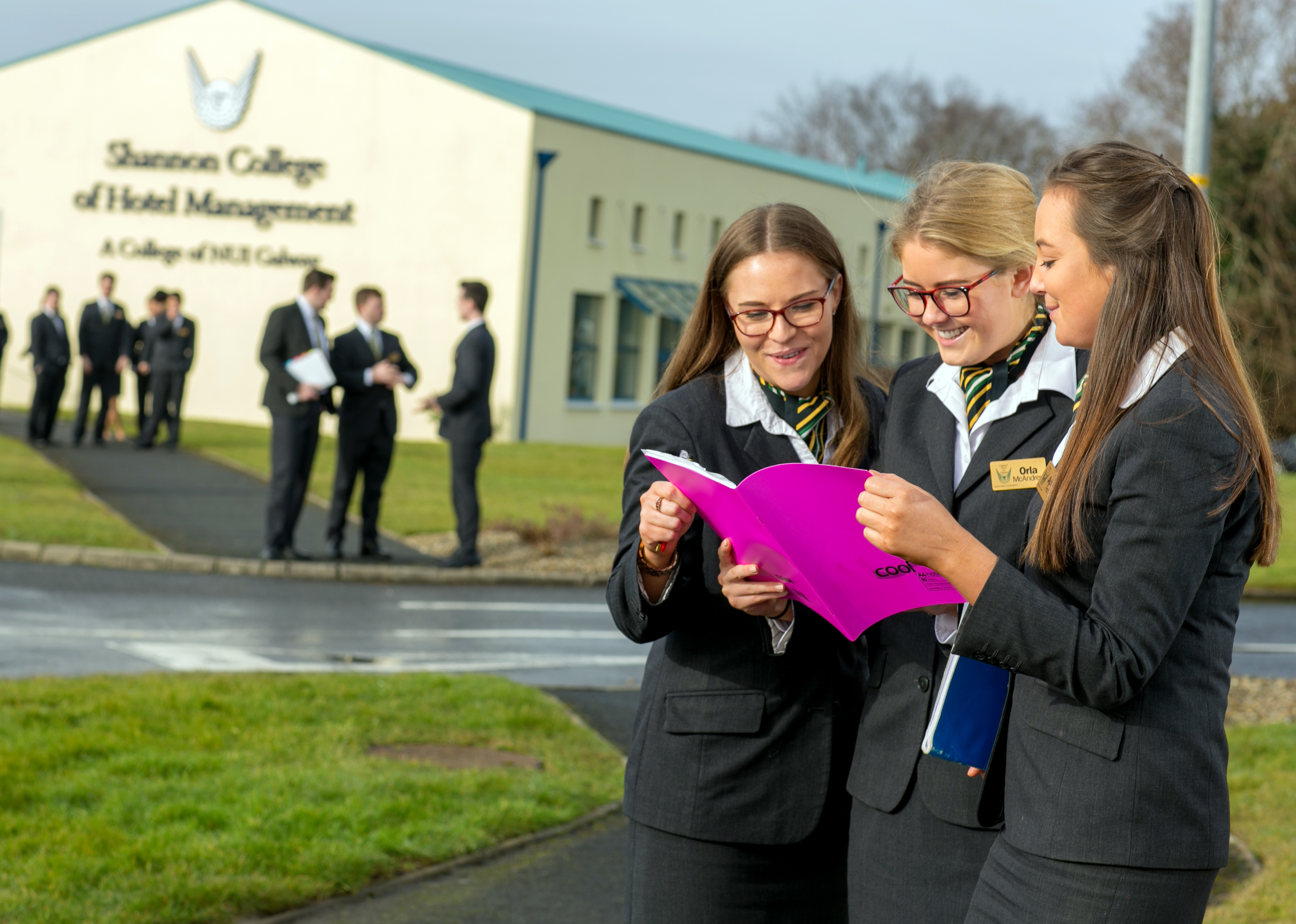 Shannon College of Hotel Management is a College of the University of Galway and all programmes are awarded by the University.
The University of Galway is one of Ireland's top ranking Universities .
Learn more about global our Ranking
Honours Degree of Bachelor of Business Studies in International Hotel Management
Honours Degree of Bachelor of Commerce in International Hotel Management
International Foundation Business Programme
MSc Business and Hospitality
MSc Global Hospitality Management and Intercultural Communications
MSc Hospitality Performance, Revenue and Asset Management
PG Cert in Hospitality and Leadership
PG Cert in Hospitality Management
PHD Scholarship
Flexible Programmes
Professional Recognition
The Irish Hospitality Institute (IHI) awards a full professional membership on the basis of graduation with degrees from Shannon College. The IHI is a professional voluntary non profit organisation founded in 1966 for managers in the hotel and tourism hospitality sector in Ireland. The main focus is the professional interests and needs of managers within the Irish tourism hospitality industry.
>> Link to Irish Hospitality Institute
Industry Recognition
Shannon College is a member of the International Council on Hotel, Restaurant and Institutional Education (International CHRIE) , the global advocate of hospitality and tourism education for schools, colleges and universities offering programmes in hotel and restaurant management, food service management and culinary arts.
Internationalisation Register
The Internationalisation Register provides information on education and training programmes which Irish Naturalisation and Immigration Service (INIS) of the Department of Justice and Equality use in considering visa and residency applications from non- EEA applicants wishing to study on a full-time basis or reside in Ireland and avail of a concession to work in the State with certain restrictions. The three programmes offered by Shannon College of Hotel Management are included in the Internationalisation Register.