Commerce (International Hotel Management) Shannon College
Entry Points (2022)
#711 *including interview points
Course Overview
This programme is delivered at the Shannon College Campus in Co Clare with your 4th year delivered on the Universities Main Campus in Galway.
The BComm in International Hotel Management at Shannon College incorporates a full Commerce Degree with an emphasis on hospitality, tourism and the development of communication and leadership skills. Students have the opportunity to study on two universities campuses and experience 21 months of paid international work placement as part of this exciting degree programme.
Students who choose this degree will develop a unique set of skills combining professional practical training, language development, hands on work experience in the international hotel industry and extensive commerce theory specialising in a chosen business field. Students will gain international experience during their studies, making them highly sought after graduates. This has been reflected in the 100% employment record on graduation day since the college was founded in 1951. This is a very unique and versatile qualification, perfect for a student who is interested in a career in the international hotel industry or business.
Applications and Selections
Who Teaches this Course
Dr Phillip J Smyth – Head of Shannon College of Hotel Management
Deborah O Hanlon – Deputy Head of Shannon College of Hotel Management
Adrian Sylver- Deputy Head of Shannon College of Hotel Management
Dave o Donovan- Programme Leader- Bachelor of Business Studies in International Hotel Management
Requirements and Assessment
Key Facts
Entry Requirements
Minimum Grade H5 in two subjects and passes in four other subjects at O6/H7 level in the Leaving Certificate, including Irish, English, another language, Mathematics, and any two other subjects recognised for entry purposes.
Note: All applicants who apply to Shannon College will be invited to attend an interview, for which up to 300 CAO points may be awarded. Shannon College will contact all students directly by post after CAO closing dates to arrange their interview. Please notify Shannon College's Admissions Office if you do not receive correspondence from the college shortly after the CAO closing dates. Interviews are normally held in April and also in July as the course is not restricted.
Additional Requirements
including interview points. See www.shannoncollege.com for more details.
Duration
4 years and 9 months
Next start date
September 2022
A Level Grades (2022)
See www.shannoncollege.com for minimum A Level grades
QQI/FET FETAC Entry Routes
Closing Date
NFQ level
Mode of study
ECTS weighting
Award
Course code
Course Outline
Year 1 · Study at Shannon College
Professional, practical training forms an essential part of the Year 1 studies as students rotate between seven professional classes – Front Office, IT, Accommodation Services, Skills for Work Life, Food Science, Restaurant Service and Culinary Arts.
Business modules such as Accounting and Management are also introduced and students study their second language (French, German, Spanish, English or Intercultural Communication).
Year 2 · Professional Operative Work Placement
The Year 2 work placement is a 12 month paid professional work placement in leading European hotels. Student spend this time working in a variety of different departments within their hotel. This experience is design to reinforce the training in Year 1 and improve knowledge of industry practice and systems. Students also have the opportunity to work in different parts of Europe, improve their language skills and experience a new culture.
Year 3 · Study at Shannon College
In Year 3, students advance from the practical training and the introduction in Year 1 and instead focus on modules improving their industry knowledge, such as Rooms Division Management and Marketing principals. The language module is continued and more advanced business modules such as Business Finance are studied along with prerequisite modules in preparation for the final year of the BComm degree at NUI Galway.
Year 4 · Study at NUI Galway
Students transfer to the final year BComm at the Galway campus and study three core modules and also choose a specialism. The specialisms offered are Accounting & Performance Measurement, Digital
Business & Analytics, Economics & Public Policy, Management of Human Resources, Marketing Management, Finance, Business Law or International Business.
Trainee Management Work Placement
At the end of Year 4, students commence a trainee management work placement which is the students' first job and the beginning of their career. International hotel companies visit Shannon College to recruit students onto management development programmes and as direct hires in properties around the world.
Curriculum Information
Curriculum information relates to the current academic year (in most cases).
Course and module offerings and details may be subject to change.
Glossary of Terms
Credits

You must earn a defined number of credits (aka ECTS) to complete each year of your course. You do this by taking all of its required modules as well as the correct number of optional modules to obtain that year's total number of credits.

Module

An examinable portion of a subject or course, for which you attend lectures and/or tutorials and carry out assignments. E.g. Algebra and Calculus could be modules within the subject Mathematics. Each module has a unique module code eg. MA140.

Subject

Some courses allow you to choose subjects, where related modules are grouped together. Subjects have their own required number of credits, so you must take all that subject's required modules and may also need to obtain the remainder of the subject's total credits by choosing from its available optional modules.

Optional

A module you may choose to study.

Required

A module that you must study if you choose this course (or subject).

Required Core Subject

A subject you must study because it's integral to that course.

Semester

Most courses have 2 semesters (aka terms) per year, so a three-year course will have six semesters in total. For clarity, this page will refer to the first semester of year 2 as 'Semester 3'.
Why Choose This Course?
Career Opportunities
Students who complete this degree programme have a wide range of career opportunities both within the hospitality sector and in many other areas of business. They are highly ought after by employers to work in exciting businesses all over the world.
Combine Practical Skills and Theory
Students have the chance to learn hands on practical skills while developing their theoretical knowledge. This variety makes the course really enjoyable for students and ensures they are industry ready.
Opportunities to Travel
Hospitality and Business are global industry with career opportunities all over the world.
Diverse and Exciting Degree Programme
This degree is perfect for a student who loves to explore new places. Students spend year 1 and year 3 on the Shannon College Campus, Year 2 on a European Work Placement, Year 4 on the main NUI Galway Campus and have the chance to start their careers at the end of year 4 in businesses located all over the world.
Who's Suited to This Course
Learning Outcomes
Transferable Skills Employers Value
Work Placement
Shannon College has strong partnerships with industry, working with over 100 Hotels across 16 countries worldwide. Students will work for a total of 21 months during their degree programme, gaining invaluable international experience within the hotel industry while also improving their language and communication skills.
Study Abroad
Related Student Organisations
Course Fees
Fees: EU
€7,590 p.a. 2021/22
Fees: Tuition
€4,450 p.a. 2021/22
Fees: Student Contribution
€3,000 p.a. 2021/22
Fees: Student levy
€140 p.a. 2021/22
Fees: Non EU
€13,640 year 1. 2021/22

EU Fees are comprised of Tuition + Student Contribution Charge + Student Levy** €140. **Payable by all students and is not covered by SUSI. Further detail here.
---
What Our Students Say

Ceri Miller

|

Personal Lines Account Executive, LHK Insurance Ltd
I studied the Bachelor of Commerce in Digital Business & International Hotel Management through Shannon College and spent a year studying at NUI Galway. With the courses in SCHM, you really do gain an extensive knowledge of Commerce, Business and Management, which is extremely transferable and not just applicable to Hotel Management.
in

Connect with Ceri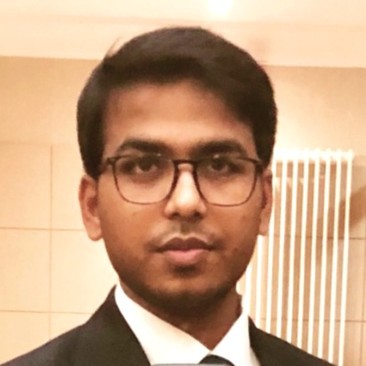 Arun Singh

|

BDO Limerick, Accountants, Audit, Tax Consultants
Shannon College of Hotel Management gives you the tools and the attitude to be successful and driven in your career. When I look back, I can confidently say that choosing Shannon College was one of the best decisions I have made for my career. The curriculum also allows you to develop a certain skill set which is a prerequisite to be successful within the business and hospitality industry, ranging from personality development, work ethic, interpersonal and soft skills as well as language development. The BComm Degree allowed me to focus on a business discipline during my final year, which I spent on NUI Galway's main campus. Students have the option to focus on disciplines in various fields such as Marketing, Human Resource Management, Information Technology, Accounting and Economics.
in

Connect with Arun