Aeorum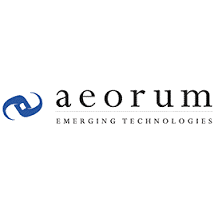 Aeorum is a technology-based company founded in 2009 as a private spin off of the University of Málaga. Aeorum has won 2 editions (2010 and 2012) of the Spin Off Awards of the University of Málaga. In 2015 Aeorum has been selected as the best Young Innovative Company of Andalucía (Region of Spain) by the Telecommunication Public Work Engineer Official Association. The aim of the company is to offer technological and innovative solutions for a safer society. The value proposition of Aeorum, designed for security managers, consists of innovative tools for preventive surveillance that will help them to make quick and reliable decisions in order to manage and avoid emergency situations and, therefore, to reduce the risks associated with quick decision-making.
Thanks to our experience with EU co-funded projects, Aeorum has its own technologies, which allows us to offer a wide range of solutions that may be adapted to the security managers needs in different fields of action, such as: searching and locating people, protection of critical infrastructures, fire detection and extinguishing strategies, surveillance in urban environments, etc.
Aeorum is very experienced in RAV technologies, in particular, adding artificial intelligence and computer vision capabilities for drone fleet management. Aeorum has participated in three big R&D projects with a total budget of 10M€. These projects allowed the company to develop its own technologies assuring the freedom to operate in international markets.