National University of Ireland Galway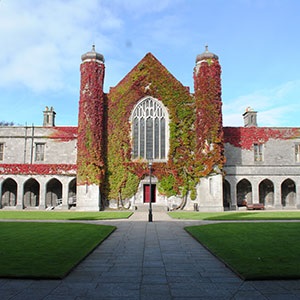 Established in 1845, NUI Galway (www.nuigalway.ie) is one of Ireland's foremost centres of academic excellence. With over 16,000 students from 90 countries across the world, and more than 2,200 staff, NUI Galway has a distinguished reputation for teaching and research excellence in the fields of arts, social science, and Celtic studies; business, public policy and law; engineering and informatics; medicine, nursing and health sciences; and science.
NUI Galway is a research-led University with internationally recognised expertise in selected priority areas. Research achievements include: home to two Science Foundation Ireland-funded Centres for Science, Engineering and Technology; awarded the Republic of Ireland's first UNESCO Chair in Children's Youth and Civic Engagement; the world's leading experts in Human Rights Law; Ireland's leading Marine and Environmental Research Centres; Ireland's primary centre for stem cell and gene therapy research and regenerative medicine; the world's largest research institute of internet technology.