NUI Galway Graduate appointed Cardinal
Tuesday, 6 February 2001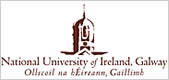 Release date: 6 February, 2001
NUI Galway Graduate appointed Cardinal
Pope John Paul has announced the appointment of seven more Cardinals, among them the Franciscan Archbishop of Durban (Republic of South Africa), Wilfrid Napier.
Wilfrid Napier was born in Matatiele, South Africa, in 1941 and grew up amid the injustices brought about by the apartheid regime of the country at that time. His family knew the Franciscans from Ireland, who ministered in the area and Wilfrid came to this country, where he joined the Order at their Novitiate in Killarney. He went on to study in the Faculty of Arts at NUI, Galway, where he took a B.A. degree in Latin and English, graduating in 1964. He excelled at sports - and is still prone to using sporting metaphors when preaching.
Having been professed in St Anthony s College, Galway in 1964, he went to the Irish Franciscan College at Leuven, Belgium, where in succession he took degrees in Philosophy and in Theology. He then returned to his native South Africa, where he has progressed to the highest ranks of the Catholic Church.
He became Bishop of Kokstad, his native diocese, in 1981, at the age of forty. He served a term as President of the South African Bishop s conference, and was frequently its spokesman. In 1992, he was appointed Archbishop of Durban. As a distinguished alumnus of the University, Archbishop Napier was conferred with an Honorary Doctor of Laws in NUI, Galway on June 26th 1995.
Ends
Information From: Máire Mhic Uidhir. Press Officer, NUI, Galway. Tel. 091 750418
Keywords:.