Mayor of Galway to Launch Zambian Perspectives Photographic Exhibition at NUI Galway
Wednesday, 9 November 2011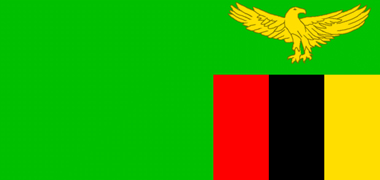 Mayor of Galway, Hildgarde Naughton, will officially launch 'Zambian Perspectives' photographic exhibition in Áras Moyola, NUI Galway on Wednesday, 23 November at 6.30pm. The images on display are part of a collection taken by Research Fellow with the UNESCO Child and Family Research Centre at NUI Galway, Sheila McArdle, as part of her research study. The study contributes to the ongoing work of the UNESCO Chair in Children, Youth and Civic Engagement held by Professor Pat Dolan.
In 2009, Sheila travelled to Zambia, Central Africa, to complete research fieldwork in six different communities. Photographs of everyday scenes were taken to provide a visual backdrop to the information provided by young people (12-14 year olds) and adults (18 years plus). The exhibition images provide an opportunity to glimpse at the reality of Zambian daily life. The images are accompanied by direct quotes from some of the participants to provide a sense of what Zambian young people want for the future.
Whilst in Zambia, Sheila became seriously ill and was cared for by a Tipperary nun, Sister Molly Moloney, a qualified nurse who has lived and worked in Kaoma, Zambia for over thirty years. Sister Moloney, with her team, operates a number of enterprise projects and orphanages, which care for infants, children and teenagers and are invaluable in the community. The team are hoping to establish a dairy farm in the community which will create employment, provide fresh milk for the orphanages and contribute to the sustainability of the community. Contributions from the exhibition will go to Sister Moloney and her team to continue their work in Zambia.
The exhibition contributes to the UNESCO Chair partnership endeavours with Foróige and The Alan Kearns African Projects to promote positive child and youth outcomes. The exhibition should appeal to a wide audience anyone interested in youth, gender issues, anthropology, photography, or a desire to assist projects to support young people, families and communities to become sustainable are sure to enjoy the event.
Tickets for this event are €10 per person, including light refreshments and entertainment. Further information is available from Sheila McArdle at s.mcardle3@nuigalway.ie or 087 918 7224.
-Ends-
Keywords:.
Author: Marketing and Communications Office, NUI Galway
« Back