From Early Detection of Disease to Space Probes - Optical Imaging
Tuesday, 4 December 2012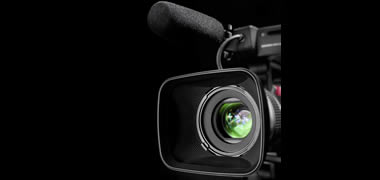 Researchers and industrial organisations involved in optical imaging will meet in NUI Galway on Friday for the first 'Opto-Imaging Ireland' Workshop. The optical imaging device sector is burgeoning, with applications for highly sophisticated cameras to be found everywhere from mobile phones to cars, to space probes.
The workshop will cover various applications of optical imaging, including imaging the eye to allow early detection of disease, and new microscopy techniques to enhance the study of microorganisms.
The workshop is being organised by Dr Nicholas Devaney of the Applied Optics group in the NUI Galway's School of Physics. The research team at the University has worked with industry on many projects such as customising lenses after cataract surgery, the early detection of eye diseases before they cause blindness and using laser beams for communication.
According to Dr Devaney: "The potential market for new imaging systems is enormous, and several Irish companies are already leading developments in the field. For example, Digital Optics Corporation, which has a centre in Galway, is a world leader in the production of miniature imaging systems. We see its applications all around. In top of the range cars, cameras combined with sophisticated software are used to automatically detect pedestrians and warn drivers in time to avoid accidents. Andor technology, based in Belfast, is a world leader in high-quality cameras for medical imaging systems."
Dr Devaney added: "Images from security cameras can be analysed to search for missing persons or criminals, and thermal cameras will allow this to be possible at night. Thermal cameras can also be used to detect cancer without the use of harmful x-rays. In this exciting filed, 3D imaging systems are also becoming available. These allow images to be refocused after they are taken and even allow the user to change the perspective or angle from which the picture appears to be taken."
The workshop will be addressed by eminent international experts; Professors Andrew Harvey, of the University of Glasgow and Professor Alan Greenaway of the Heriot-Watt University in Edinburgh. According to Dr Devaney, this is a unique opportunity for academic and industrial researchers to learn from one another and explore exciting new projects.
The Applied Optics Group was set up in 2002 with the support of Science Foundation Ireland and developed into a world-leading center for innovation in optics and imaging. The group is led by Dr Nicholas Devaney and Dr Alexander Goncharov.
Petronel Bigioi, General Manager for the Embedded Image Enhancement Division of Digital Optics Corporation, explains: "The modern consumer imaging devices are size, cost and performance driven, forcing the modern designs to combine the optics, light sensing and digital image processing to achieve the right balance to be successful. The Applied Optics Group has the right expertise and mix of knowledge to deliver imaging solutions within the modern constraints."
-ends-
Keywords: Press.
Author: Marketing and Communications Office, NUI Galway
« Back