Irish Stem Cell Expert to Address World Summit
Tuesday, 4 December 2012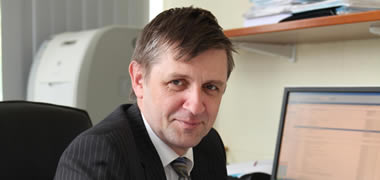 Professor Tim O'Brien
One of Ireland's leading experts on stem cells will address the 8th World Stem Cell Summit, which takes place in Florida this week. Professor Tim O'Brien, Director of the Regenerative Medicine Institute (REMEDI) at NUI Galway, will present a session on 'Leading Institutions and Their Strategies for Advancing Regenerative Medicine'. Speaking alongside colleagues from research institutes around the world, Professor O'Brien will present on Wednesday, 5 December, discussing the latest research from REMEDI in the field of adult stem cell research here in Ireland.
The World Stem Cell Summit is the largest interdisciplinary, networking meeting of stem cell stakeholders, uniting the diverse regenerative medicine community. With the overarching purpose of fostering biomedical research funding and investments targeting cures, the summit is seen as main conference charting the future of this burgeoning field.
The programme provides the research, industry, economic and societal context for understanding how all of the pieces of the stem cell puzzle fit together. The agenda features more than 150 speakers and 50 hours of in-depth presentations. Supported by 200 sponsors, exhibitors, endorsing organisations and media partners, the summit is a three-day showcase of innovation, insight and inspiration.
Speaking ahead of the event, Professor Tim O'Brien said: "Ireland has invested substantially in adult stem cell research in both infrastructure and human capital. The country is now poised to move from pre-clinical research to clinical trials subject to regulatory approval."
NUI Galway has become a leading centre of translational research in adult stem cells involving its National Centre for Biomedical Engineering Science (NCBES) and REMEDI, which is funded by Science Foundation Ireland. The REMEDI team, which includes Professor Timothy O'Brien and Professor Frank Barry, are partnering with academics and clinicians from all over Ireland and beyond to study the clinical potential of adult stem cells in the treatment of many different diseases.
-ends-
Keywords: Press.
Author: Marketing and Communications Office, NUI Galway
« Back