From Alchemy to Chemistry Symposium at NUI Galway
Wednesday, 21 March 2012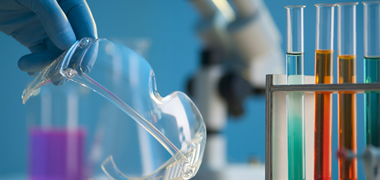 NUI Galway's School of Chemistry will hold a half-day symposium of science, history and psychology. Entitled 'Alchemy to Chemistry', the symposium will take place on Friday, 13 April at 2pm in the Dillon Theatre, Arts/Science Concourse at NUI Galway.
Peter Forshaw, Assistant Professor for History of Western Esotericism in the Early Modern Period at the Centre for History of Hermetic Philosophy and Related Currents, University of Amsterdam, will open the symposium with a lecture on early modern alchemy and the Philosopher's stone. John Perkins, Professor Emeritus at Oxford Brookes University will then introduce the social history of chemistry in eighteenth century France. The third speaker, William Brock, Professor of History of Science at the University of Leicester will talk about concepts, experiments and professionalisation in Victorian England. There will also be a discussion session on the future of chemistry.
Registration for this free symposium is required by email to peter.crowley@nuigalway.ie.
-ENDS-
Keywords:.
Author: Marketing and Communications Office, NUI Galway
« Back