Symposium on Complaints to the UN Committee on the Rights of the Child
Friday, 11 May 2012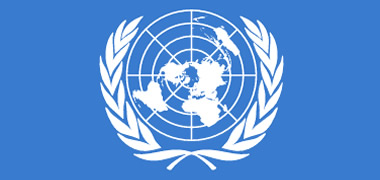 International experts on children's rights will gather at NUI Galway on Monday, 14 May, for a symposium on a new UN protocol to strengthen the rights of children.
In December, the UN General Assembly approved a Third Optional Protocol to the Convention on the Rights of the Child on a communications procedure, which will allow for individual children to submit complaints regarding specific violations of their rights under the Convention.
The Convention was the last of the major UN human rights treaties to adopt such a mechanism and the Protocol is a major achievement for the protection of children's rights.
The event is being hosted by the Irish Centre for Human Rights at NUI Galway. According to the Centre's Professor Ray Murphy: "Access to justice for children has traditionally proven challenging due to the invisibility of children, children's lack of maturity and experience, as well as conflicts between children's interests and those of adults. Cases taken by children have been rare and are overwhelming heard from the perspective of parents, as it is they who most frequently take the relevant cases."
The different needs of children have also been lost in the complaints mechanisms of the mainstream human rights instruments. The Committee on the Rights of the Child will hear cases with the guiding principles of the Convention on the Rights of the Child in mind- the right to be heard, the best interest principle, non-discrimination and the right to life survival and development."
It is thought the new protocol will have wide-ranging implications for custodial issues, child slavery, education rights and discrimination issues.
The Symposium, 'Complaints to the UN Committee on the Rights of the Child – Opportunities for Ireland', will hear from a number of speakers with experience in the field of children's rights including Dr Maria Herczog, Member of the UN Committee on the Rights of the Child; Veronica Yates, Child Rights International Network; Dr Geoffrey Shannon, Special Rapporteur to the Irish Government on Child Protection; Tanya Ward, Chief Executive, Children's Rights Alliance; Colm O'Gorman, Executive Director of Amnesty International and Dr Aoife Daly, University of Essex.
Speakers will provide a variety of perspectives on the nature of the Protocol and the opportunities which it provides across the spectrum of children's rights- in the areas of child protection, economic as well as civil and political rights.
Professor Murphy added: "Ensuring widespread ratification of the Third Optional Protocol will be a challenge. This symposium aims to consider the relevance of the Protocol and opportunities for Ireland to lead in the ratification process. It aims to raise awareness of the Protocol amongst non-governmental organisations, academics and Government, and will culminate in a Call for Ratification of the Protocol which attendees are welcome to sign if they so wish. It is expected that this symposium will be just one part of a number of activities around the Protocol, raising awareness and encouraging ratification."
-ends-
Keywords:.
Author: Marketing and Communications Office, NUI Galway
« Back