Maths Week Events at NUI Galway
Monday, 8 October 2012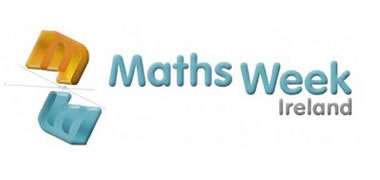 The School of Mathematics, Statistics and Applied Mathematics at NUI Galway will host a number of events as part of Maths Week Ireland from 13-21 October to promote appreciation, understanding and an awareness of maths in society.
On Friday, 19 October, Andrew Jeffrey, also known as 'The Mathemagician' will give workshops to primary and secondary school audiences at NUI Galway. Andrew is a teacher, lecturer, magician, and keynote speaker and has been described as a mathematical evangelist. He is the author of several books, including Be A Wizard With Numbers, Magic for Kids, 100 Top Tips for Top Maths Teachers, Top 20 Maths Displays, and the new Cool, Calm and Calculators. A former vice-principal, Andrew believes that the fundamentals of mathematics can be taught via practical experiments and travels Europe inspiring and entertaining teachers and students alike with his Magic of Maths shows.
Dr David O'Keeffe, one of the organisers of Maths Week events at NUI Galway, said: " The concept behind Maths Week is to illustrate the relevance and beauty of this subject in a fun and interactive way. It coincides with a mathematical discovery made by Sir William Rowan Hamilton, Ireland's greatest mathematician, who in a flash of inspiration while walking along the Royal Canal in Dublin on 16 October 1843 created a novel algebraic structure, the so-called quaternions. Subsquently quaternions have been used in areas such as computer graphics and animation in film making."
Also this year's PRISM contest, Problem Solving for Irish Second level Mathematicians, take place during Maths Week on Thursday, 18 October. Teachers and schools wishing to participate are asked to email to prism@nuigalway.ie with their name and email address, and the name and address of the school.
Schools throughout Galway and beyond are encouraged to participate in these special events to make maths accessible to a wider audience and schools can register on the Maths Week website, www.mathsweek.ie.
For further information on Maths Week at NUI Galway contact Dr Tim Downing at tim.downing@nuigalway.ie.
-ENDS-
Keywords: Press.
Author: Marketing and Communications Office, NUI Galway
« Back