NUI Galway Economics Graduates Network
Tuesday, 30 October 2012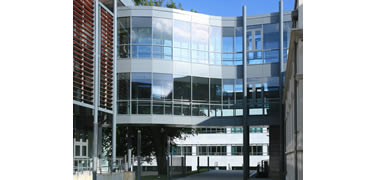 The Economics Discipline in the JE Cairnes School of Business and Economics has established a new network - the NUI Galway Economics Graduates Network – in order to establish closer links between the Discipline and its graduates. The Economics Discipline is proud of its association with its graduates many of whom have gone on to make a significant contribution in different areas of business, economic and public life in Ireland. The Economics Discipline at NUI Galway has itself made significant strides in recent years in regard to both research and teaching and prides itself on being an influential force within the economics community in Ireland and internationally.
The network will be launched in Lecture Hall 1, St. Anthony's, NUI Galway between 4pm and 7.30pm on Friday, 2 November. The event will begin with a talk delivered by Max Watson on Financial Integration in Europe: Lessons from Ireland. Mr Watson is a Fellow of Wolfson College, and is also the Director of a research programme on the Political Economy of Financial Markets at the University of Oxford. He has served as a Director of the Central Bank of Ireland, and co-authored a report for the Oireachtas on the sources of Ireland's Banking Crisis.
Following Mr Watson's talk, the network will be formally launched with remarks from representatives of the University, the economics discipline, employers, and former graduates.
The launch will feature an outline of a mentoring programme that is being introduced this academic year. The goal is to pair around twenty former graduates now employed in prominent positions in leading private and public organisations with twenty of the current students. The mentoring programme is just one part of a broader programme of activities designed to make it easier for graduates in economics to make the transition to the workplace.
For further information please contact Brendan Kennelly, JE Cairnes School of Business and Economics, NUI Galway. Email: brendan.kennelly@nuigalway.ie
-ends-
Keywords: Press.
Author: Marketing and Communications Office, NUI Galway
« Back