Leading Light of Med-Tech Innovation to Speak at NUI Galway
Monday, 17 September 2012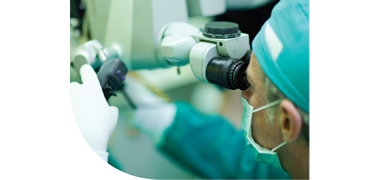 Dr Tom Fogarty, one of the most influential cardiovascular surgeons in the US and a renowned inventor and entrepreneur, will speak at NUI Galway on Friday, 21 September.
Dr Fogarty will address an audience of academics, clinicians and industry personal representatives in a 'Meet the Expert' session hosted by BioInnovate Ireland.
Launched last year, BioInnovate Ireland is a specialist training and collaboration programme in medical device innovation, modelled on a prestigous Stanford University programme. It is envisaged that BioInnovate will act as a catalyst for enhancing innovation in medical device development within Ireland, and Friday's event is an opportunity to hear from one of the biggest names in this space.
NUI Galway's Dr Mark Bruzzi, Programme Director of BioInnovate Ireland, commented: "Having someone of the calibre of Tom Fogarty take an interest in Ireland is a testament to the strength and future potential of med-tech innovation here."
During the past forty years, Dr Fogarty has been a founder, chairman or board member of over 30 business and research companies. He founded the Fogarty Institute for Innovation in 2007, a non-profit organisation which provides support for entrepreneurial innovators working on promising new medical therapies.
Over the years he has acquired 135 surgical patents, including the 'industry standard' Fogarty Balloon Catheter and the widely used Aneurx Stent Graft that replaces open surgery aortic aneurysm. He is the recipient of countless awards and honours, including the Jacobson Innovation Award of the American College of Surgeons and the 2000 Lemelson-MIT prize for Invention and Innovation. Dr Fogarty was inducted into the Inventors Hall of Fame in December 2001
The BioInnovate Ireland Fellowship Programme is delivered by a consortium of four Higher Education Institutions which include NUI Galway, University of Limerick, Dublin City University and University College Cork. This initiative has received funding and support from Enterprise Ireland and several key medical device players including: Medtronic, Creganna-Tactx Medical, Lake Region Medical, Boston Scientific and SteriPack.

The talk begins at 3.30pm, followed by a discussion and a questions and answers session. Interested parties should contact BioInnovate Ireland (info@bioinnovate.ie) to register.
-ends-
Keywords: Press.
Author: Marketing and Communications Office, NUI Galway
« Back