NUI Galway Host Major Study Tour
Monday, 17 September 2012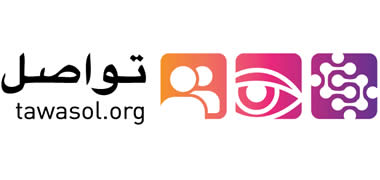 As part of Tawasol Student Mobility Project, which brings students and academics together for intensive inter-cultural and civic engagement learning opportunities, the Community Knowledge Initiative (CKI) at NUI Galway will host a study tour from Sunday, 23 September to Saturday, 6 October.
During the two weeks 25 students will participate in a number of academic, community and cultural experiences. The students will meet with academic staff from the University and learn about how service learning is embedded in the curriculum. They will also have the opportunity to speak to Galway students to learn more about the impact of their experiences in community.
In addition the students will work for two days in the Galway area to get first hand experiences of contemporary issues facing the community sector in Ireland. Community organisations such as COPE Galway, Galway Rape Crisis Centre, St Vincent de Paul, Deaf Hear and Jigsaw will all share their work with the students and provide real world experience to the students. In addition the group will visit some cultural areas including the Burren and Cliffs of Moher.
This study tour is part of a three year EU funded Tempus collaboration in which CKI have played a major role in since 2009. The EU Tempus funded project includes five universities from Jordan and the Lebanon with four European university partners including NUI Galway, University of Gothenburg in Sweden, University of Plovdiv in Bulgaria and the University of Roehampton in London.
Lorraine McIlrath, Coordinator and Academic Staff Developer with CKI at NUI Galway, said: "This is an excellent opportunity for the students to get involved with local communities. We also anticipate that about ten NUI Galway students will also participate and engage with our visitors. The students are very interested in engaging with the community through service learning and volunteering. They also will have experience of engaging with their own communities back home. This experience is most relevant now as the Arab Spring unfolds."
For more information on the Tawasol Project visit www.tawasol.org and on the CKI www.nuigalway.ie/cki
-ENDS-
Keywords: Press.
Author: Marketing and Communications Office, NUI Galway
« Back