Michael M. O'Shaughnessy - Engineering the Promised Land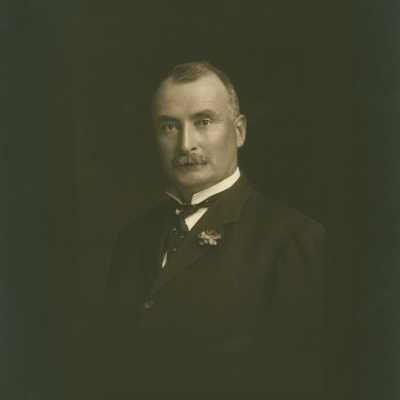 NUI Galway is delighted to host an exhibition that celebrates the acquisition of the personal archive of alumnus and distinguished engineer, Michael Maurice O'Shaughnessy. A native of Loughill, Co. Limerick, O'Shaughnessy graduated from the Royal University of Ireland in 1884, having completed his engineering studies at Queen's College Galway. The following year he emigrated to California where he had a prolific career as a Civil Engineer.
In 1912, following two and a half decades of civil engineering work in California and Hawaii, O'Shaughnessy was appointed the City Engineer of San Francisco, a position he held until 1932. In this role, he oversaw the construction of the municipal railway system, upgraded the city's water and sewer systems, and carried out feasibility work on the San Francisco Bay Bridges (Dumbarton, Golden Gate, and San Francisco-Oakland Bay Bridges). He also took a great interest in the Shannon Scheme in Ireland, a story that is explored in this exhibition.
The exhibition tells the story of O'Shaughnessy's career, and is illustrated with items taken from the archive. Selected extracts from his unpublished memoir, Engineering Experiences: From Honolulu to Hetch Hetchy add his distinctive voice to its narrative.
The archive held by NUI Galway includes a wealth of material that relates to his time in private practice, with his memoirs, diary pieces, engineering drawings, correspondence, and a large collection of photographs. The archive has also been digitised, and can be viewed online at exhibitions.library.nuigalway.ie.