What do our students say?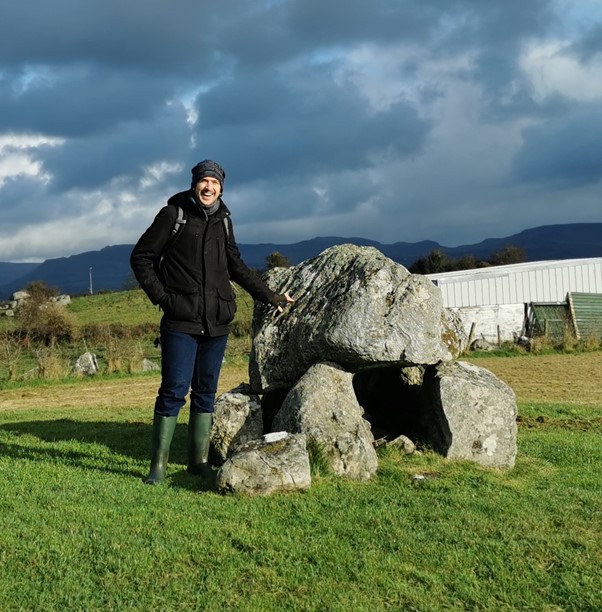 Jacopo Allio, BA (Archaeology & Celtic Civilisation)
"As a native of Ticino, the only predominantly Italian-speaking region of Switzerland, I have a strong appreciation for the complex relationship between language, local customs and beliefs - but what fascinates me the most is how these characteristics shape the identity of a society and the way in which societies evolve. Studying Celtic Civilisation at this university has been very enlightening in this sense.
The modules of Celtic Civilisation give the student the opportunity to gain a great knowledge of the 'Celts' by exploring disparate aspects of culture and society in the Celtic-speaking world. For example, we discovered how making connections between languages and reconstructing those from which they originate offers us a fascinating insight into how Celtic societies moved and who they interacted with. We also engaged with the impressive literary traditions of medieval Ireland and Wales, discussing, among other aspects, why poetry was so important that one single poem could end the reign of a king.
The Celtic Civilization programme has a wide range of modules on offer and is therefore diverse enough to cater for a great variety of interests. But most importantly, this diversity allowed me to draw on a vast range of evidence to develop and enhance my analytical skills. I can now undertake linguistic, literary, toponymic, historical, and archaeological analysis and I can compare and contrast the techniques involved to develop more accurate and insightful conclusions about former and present societies. These skills are relevant in my current Master's in Cultural Heritage Studies at University College London (UCL). I am confident that they will also be valuable to future employers when I begin a career in Heritage, which is principally concerned with critically evaluating legacies of the past."